Wolves MR4 In-Game Adjustments Pay Off!
Game summary by Manager, Tony Zito.
It was the 'Tale of Two Halves' in our MR4 game during Week 3 action. Early on, we tried to feel out our opponent. which is usually a good strategy, especially when it's been a while since we've played against them. Our approach was a little too laid back. This led to a tentative start and a couple of spoiled scoring opportunities.
Our opponents had ample speed and were excellent at getting to balls in the air. They were aggressive at taking away our time which caused a lot of dispossession. and frustration. So we knew we had to move the ball sooner and thankfully, we made that adjustment.
Their long ball or dump and chase was causing us some fits and we negated that tactic by the aforementioned adjustments plus our keeper, Braedon's jump and grabs were perfectly timed as they were right on him waiting for any rebounds.
Timely defending by Jameson, Bright, Chris, Alonso, Sammy, Ahmed, heck even me, running on one leg, got my head on clearances!!!
I applaud our ability at adapting and changing our approach, especially just before the half. We finally created that 'confusion' in front of their goal, bodies, guys tracking the ball, and putting shots on target, a favourable rebound that led to Kevin P's tying goal and a BIG sigh of relief because, up to that point, nothing seemed to be bouncing our way.
As play continued late in the 2nd half, we found our legs and they lost theirs. It was a testament to our growing confidence.
It led to more fouls near their '18'. Our striker, Carlo Z. was focused and he knew just where he wanted to place his free kick, curled around their line, top right corner, there was no way that keeper had a chance to get to that one.
His celebration was low-key and priceless!
We were awarded another golden opportunity after a hard foul, which Dylan T. calmly put away.
Final score:
Wolves 3 White Eagles 1
Helping us keep the score knotted at 1, so we could mount our comeback, was our keeper , Braedon C.. He made timely breakaway, and fingertip saves, and without his last line of defense, I don't think we would be talking about a victory in this game. Well done Braedon!
WOLVES MR4
'Man of the Match'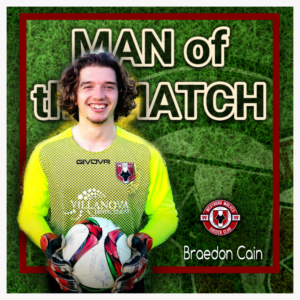 Thanks to our friends, spouses, parents, siblings, and injured teammates for coming out to support us.
---
It's a 'Touchdown and a Conversion' for our WOLVES OT2
by Team Coach, Maaaak Burger
It may well have been the strongest lineup the Wolves have fielded in a number of years and their opponents from Gloucester were not prepared for what awaited them. The weather was gloomy, but that did not stop our Wolves team, 16 players deep, from asserting themselves from the first whistle.
The crisp passing and precise movement was evident from the beginning and it wasn't long before rookie, Mike P., scored his 2nd, in 2 matches, with a delightful chip of the goalie, after being fouled, for which the ref had played advantage. Gloucester quickly determined their back-line was no match for the speed and clever running of the Wolves attackers, so they decided to play a high line, and wave their hands to signal offside at every opportunity. After a stunning save from stand-in keeper, Joe C., the Wolves notched their 2nd, and third of the season from a set piece, when Maaaakk aka Mark B., 5crossed in a corner, which Vince R. buried in the back of the net, on his season debut. The match was still in the balance, when Gloucester's high offside line fooled the ref and allowed Maaakkk, a good 5 yards offside, to collect a through ball from Kevin B. wait about 5 seconds for the whistle to blow, then turn and chip the goalie from 24 yards out. This 3rd goal was met with the quietest celebration ever, but gave the Wolves a halftime lead that they would only build upon. The fourth goal came from another set piece, with Maakkkk sending in a corner kick, that Timon G. met furiously with a header, which was saved, but then the ball fell perfectly for Derek K. to finish neatly. The Wolves went on cruise control from there as Lloyd F. one-timed a clearance over the defender, which Maaaakkk ran onto and buried into the corner with a first time left footer. Mike O. added to the tally shortly thereafter with a clinical header into the corner. The scoring was rounded out with a solo effort from Timon, who outmuscled three defenders, inside the box, to tuck away the final goal.
Final score:
Wolves 7 Gloucester 0
WOLVES OT2
'Man of the Match'
Timon had a stellar performance in center mid, adding a hard working goal and an assist. Post match revelry was hosted by yours truly in a Mexican themed evening with chimichangas, rice, taco salad, and beverages.
All followed by Alka Seltzer!!!
---
Our WOLVES OT3 did not play this week, their game was rescheduled.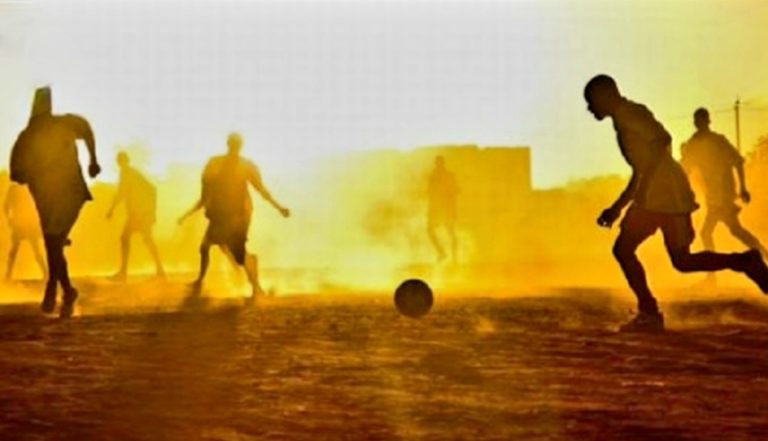 ---
A Valiant Effort for Our WOLVES OT4
by Amedeo Melone
The WOLVES showed up short handed for their 3rd out of 4 games, so far this season. Their opponents were the Ottawa Bollides.
The troopers that came to play were able to hold the game to a close 2-1 for the first half but injuries and some questionable calls, saw the score end in a 6-1 loss.
Our goal scorer was MitsuoYamada.
Fingers crossed we get some of our injured players back soon.
---
When a Tie Game Feels like a Win!
by OT5 Team Manager, Frank Maiorino
Our Wolves OT5 played Gloucester Mexico last Friday night in a hard-fought scrappy battle, on a gloomy, rainy evening at the Hornet's Nest.
The Wolf Pack expected a tough battle given Mexico's previous results against very good competition in their first few games of the season. The Wolves started off slowly after a pass back to our keeper that was slowed by the lush surface, ended up giving Mexico a breakaway and an easy chip over our helpless keeper, Dorian P.. We settled down after that producing numerous scoring chances that were thwarted by the opposition's acrobatic keeper. The half ended 1-0 for Gloucester.
The second half started very positively for the Wolves who continued their control of the midfield, linking passes that led to a beautiful tying chip shot goal by hard working forward, Jefferson D.. Mexico came back with strong midfield play of their own. After a beauty of a save by our keeper, the ball, unfortunately rolled to the feet of an elusive, unmarked player at the far post of the Wolves net, for an easy tap in.
The Wolves were undeterred and kept battling and pushing hard for the tying goal. Their effort was rewarded after a series of beautiful passes down the right flank that led to a sailing cross into the path of club sponsor and teammate, Ami Barakat who willed the ball into their net despite being tackled by two Mexico defenders.
The game ended in a 2-2 tie as the rest of the half produced very balanced play with no high percentage scoring chances.
Our 'Man of the Match' was central defender, Curvan A. who was relentless on the back line, completely neutralizing very speedy Gloucester forwards. Keep up the good work Curvan – we appreciate you!
WOLVES OT5
'Man of the Match'
---
Forza Wolves