MR4: WOLVES MR4 Stop the White Eagles from SOARING!
By: Tony zito, TEAM MANAGER
Game played Sept.12, 2023
---
First off, congratulations to our loyal supporter Alana and her husband, our player Dennis, on the birth of their daughter. We're told everyone is doing very well. This is wonderful news.
Going into our game, I expected the White Eagles were going to play hard and look to make up for our last game's result. Instead, they showed up without game balls, corner flags, a net, and enough players!!! Your weekly dedication is what made this all worthwhile. If you recall that our Wolves experience is rooted in being part of a special family. Apart from the weekly competition, it's the camaraderie, the memories, and friendships we've cultivated that I looked forward to and I trust you all did as well.
If a team doesn't field a full line-up, we tend to start slowly, and this game was no different. I knew we had to build a substantial lead because their reinforcements were arriving. Starting the 2nd half we had a 2-0 lead, we knew it wouldn't be enough. Although they scored late and got within a goal, we steadied ourselves, after some nervous play, and tacked on 2 more for a comfortable victory, even if we couldn't see the ball due to the darkened skies!
Our 2023 campaign began in disappointment, losing our first 2 games was uncharacteristic. It was unsettling but we picked ourselves up and haven't looked back since. We should be proud of our 2nd place finish and our record of 10 wins, 2 ties, and 2 losses and how we built a consistently competitive squad with a fluid roster. I've said that when we needed someone to shine, or rather, to step up, not step aside, you all did just that and admirably! I am grateful.
Our goal scorers were Dylan Tessier, Q., Samuel Wells, and Hardy Nunez de la Torre.
To our supporters who withstood the persistent downpour, we thank you.
---
Final Result
WOLVES 4
EAGLES 2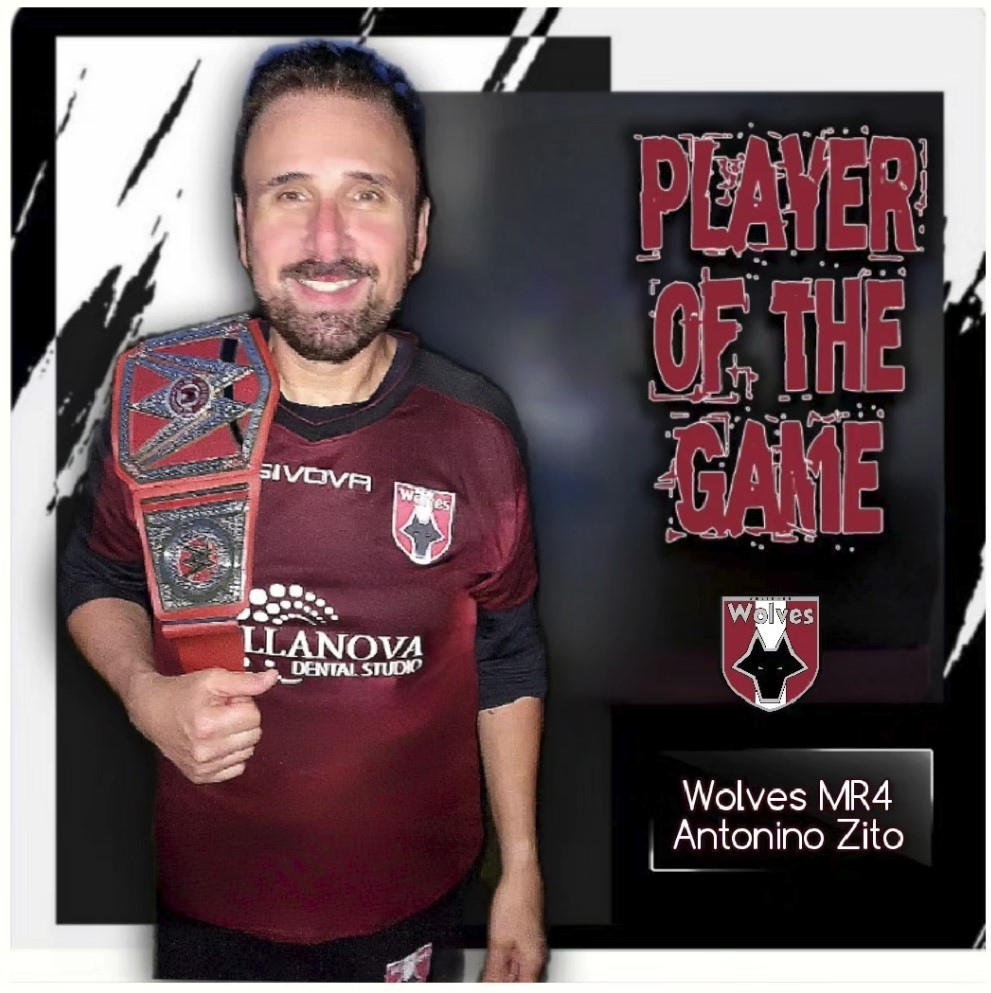 OT2: Wolves OT2 Stay Toe to Toe with Mkango!
By: Club Manager, TONY ZITO
Game played on Sept 8, 2023
---
The days are becoming shorter, our games began earlier, and for most teams, at this time of year, it's become increasingly difficult to field a full squad at kick-off. Our Wolves OT2 had just enough players before a couple more reinforcements trickled in. We faced a tall order as our defending Champs looked to spoil 1st place A.C.F. Mkango's quest for this year's title. They needed a tie, a win, and some help from other teams to secure the Championship.
Mkango were relentless early on. They came in waves and our backline was tested early. Our opponent's struck early and we could have been trailing by even more if not for our keeper, Chris 'Stoner' Stone, who made a difficult, spider-like reflex toe save on a low, hard shot to keep the score at 1-0. Soon after, as more of our players arrived, the field of play tilted our way. From what seemed like a broken play, our agile striker, Mike Popeil gathered a loose ball and struck a beautifully placed strike towards their top right corner that their outstretched keeper had no chance of stopping. We were deservedly knotted at one, going into the 2nd half.
Because of a delayed start to this game, it appeared someone turned the sunlight off a tad early, it was already becoming too dark, way too early! I've never seen an official run from one end of the field to the other, asking both keepers if they could see the ball and whether they had an issue playing on!
Both teams pressed on and exchanged some scoring chances, two of them came in the last 5 minutes and within inches of securing a victory for our team.
Our Wolves had to play a sound defensive game against the persistent attack of Mkango. I watched some clinical clearances by Bert Lee, Timon Gareau, Eamon Kavanagh, and Michael Owen.
The final whistle couldn't have been blown any sooner, as it was becoming really difficult to see the ball and it would have been a real shame if this game ended on a flukey goal. Both teams deserved better in what was an entertaining match.
We thank our call-ups Juan, Peter, Nicholas, and Q. And we congratulate A.C.F. Mkango on theirdivisional Championship.
Our post-game feast was hosted by Mike Popeil who rolled out a pressed ciabatta bun grill featuring a delicious array of meats, cheeses, and salads.
Including some cookies and ice cold beverages. They were delicious!
---
Final Result
WOLVES 1
MKANGO 1
OT2: Our OT2 Wolves
By: Team Coach, Maaak Burger
Game played on Sept 17, 2023
---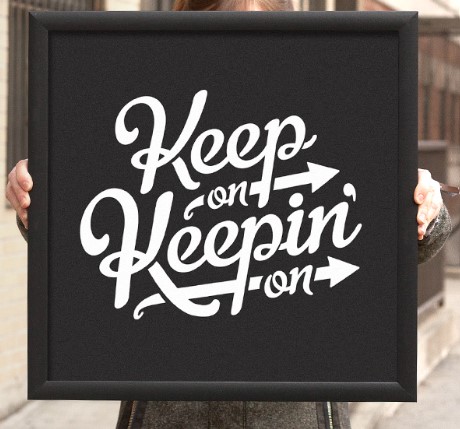 A Sunday night game, with an early kickoff, two days after a tough match against the league champs, promised to be a challenging affair. This proved to be the case especially against a tough tackling, tough talking group from the east end. This was the 2nd match against Sporting, after the season opening loss, when the Wolves played short handed. Not sure why we had to play this one in Manotick, since we were the home team. The tone was set early by Sporting with a brutal tackle on our Timon Gareau who was home free on a breakaway, which only led to a yellow card. Eamon Kavanagh was game to return the tough tackles and earned his own yellow before shrugging off a brutal revenge elbow to the head.
The Wolves did have the better chances in the first half, none better than the breakaway by a slow moving Maaakkk, who didn't even get a shot off. Against the run of play, Chris 'Stoner' Stone's usually well timed punch created a ball spin more vicious than any amusement park ride, which spun backwards into the net with a number of onlooking defenders stunned and frozen to the spot.
The introduction of Kyle Ingram late in the first half made a difference, not only to give a hard working Dom Morgante and injured Timon some rest, but his driving runs pushed Sporting back on their heels.
In a 'Player of the Game' performance, Jeff Dennis scored the penalty to square the match and worked a nice 1-2 with Maaakkk, who delivered a left footed cross right (his only good touch of the night) onto Liam Smithie's boot for the one time winning goal. Had Mike Popiel not missed a few of his chances, it would have been a comfortable win for the Wolves. But after a tough Friday night match, and with only 12 players, the Wolves would be satisfied with the 2-1 victory, keeping their 6 game unbeaten run going. The back four of Lloyd Fernandes, Bert Lee, Mike Owen, and Corey Sul, each of whom were injured or sore (except the miraculous Bert), were solid at the back.
---
Final Result
WOLVES 2
SPORTING 1
---
Ending on a High Note
In their final game of the 2023 season, our Wolves OT2 were victorious over Gloucester Inter 3-1.
Well done Boyz!
OT5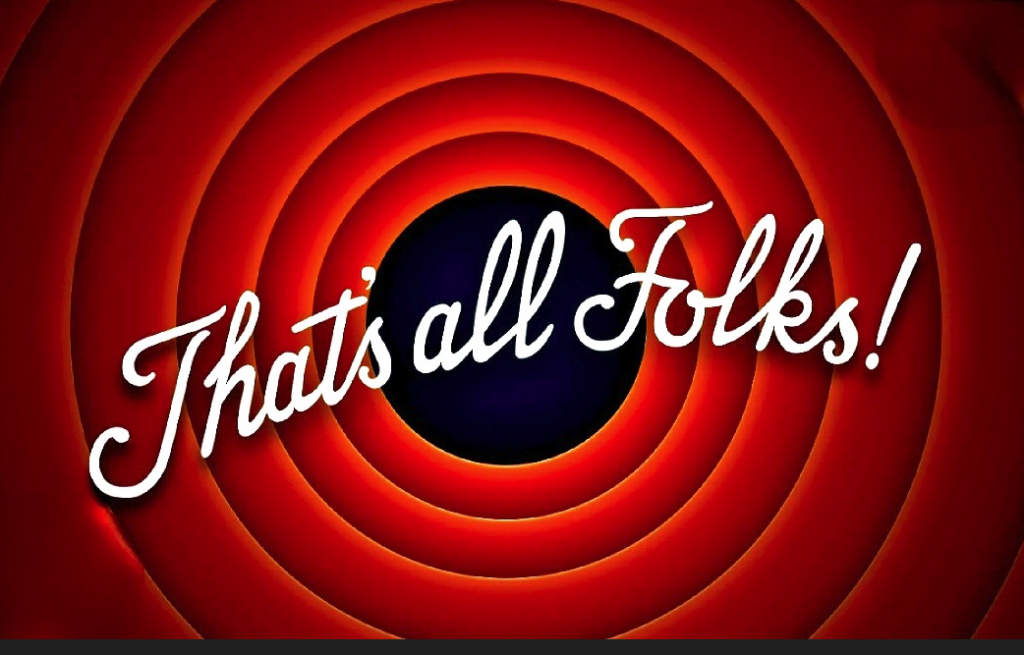 ---
Our Wolves OT5 finished their outdoor season on September 1st.
Several of their players have continued playing with our other teams.
---
OT6: Wolves OT6 Win BIG and Fitzroy are Graceful in Defeat! 
By: Salvador H.C
Game played on Sept 10, 2023
---
For the second time this season, the OT6 Wolves played on a Sunday. It was a beautiful September afternoon, where the Wolves faced the Fitzroy Harbour Dambusters. As most of the squad was back from vacation, there was a good turnout, with the team determined to continue their strong play of late.
At the start of the game, the Wolves were up 1-0, thanks to a goal from Mahdi Hemmati. Shortly after, Fitzroy were able to tie the game plus they had other good scoring chances. Fortunately, our keeper Ryan Strotmann made some brilliant saves that kept the game tied. Towards the end of the first half, Q scored, giving the Wolves a 1-goal lead.
At the start of the second half, our Wolves were able to find their pace. The D-line formed by Chris McMahon, Tony Zito, Matthew Crosier, Dino DeFranco, Kevin Wirvin, and Salvador Herencia Carrasco were able to control the attack, providing better protection for our keeper, Ryan Strotmann. In the midfield, Jamie Harris, Mahdi, Andrew Specogna, Luca Ruggiero, Oscar Arrieta, Vincent Wienecke and Roberto Ferrante controlled the ball, giving our forwards Kevin Moorhouse, Q. and Ada Kennedy plenty of scoring opportunities. The game ended with a score of 10-3 for the Wolves. Q (5 goals), Mahdi (2 goals), Ada (1 goal) and Kevin (1 goal) gave the Wolves a solid finish.
This post is supposed to highlight what our team did in this game. But it is important to recognize that Fitzroy played a great match. With only 12 players, they played an even and clean game until they ran out of gas. Despite the score, they kept telling us to keep playing our game. So, from the Wolves team, we have nothing but respect for their sportsmanship.
---
Final Result
WOLVES 10
FITZROY 3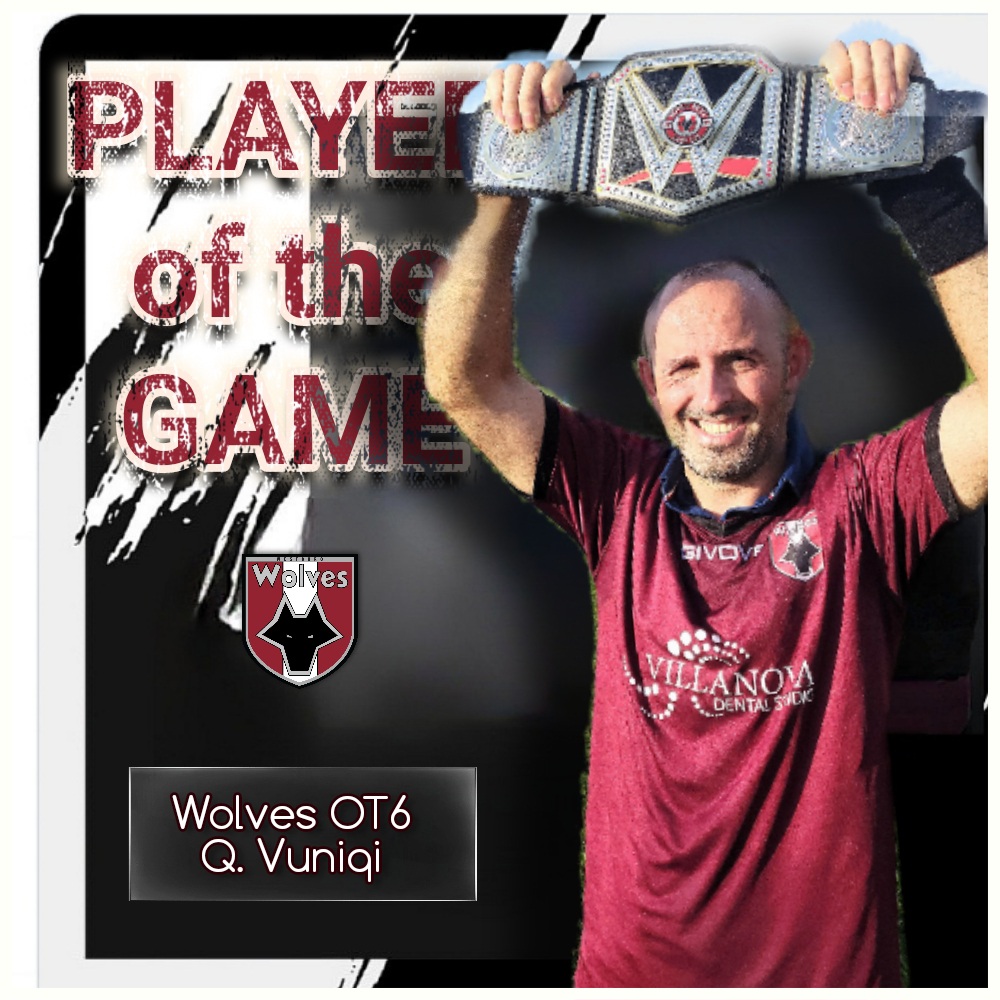 OT6: The Sun goes Down on another WOLVES OT6 Season! 
By: Salvador H.C
Game played on Sept 15, 2023
---
The last game of the season took our OT6 Wolves to Fitzroy Harbour. Following a long drive in the middle of rush hour, the team was ready to play for a 6:00 p.m kickoff. The team had 14 players plus Mitsuo Yamada and Ryan Strotmann (GK) as support from our Wolves OT5 team.
The game start was balanced with equal chances for both teams. Unlike our previous match against Fitzroy, this time they scored the first goal, on a ping-pong clearance in our 18. Our Wolves quickly responded and tied the match, thanks to Q. Towards the end of the half, we were up by 1-goal.
At the start of the second half, the Wolves scored one more goal (thanks to Ada Kennedy), giving our team a 2-goal cushion. The D-line (Tony Zito, Dino DeFranco, Arben IIiriani, Kevin Wirvin, Mathew Crosier, Mitsuo, and Salvador) were supporting each other, protecting our keeper Ryan. Fitzroy started to send the ball after ball in the area and it paid off, they scored again, making it a 1-goal match.
However, our midfielders (Mahdi Hemmati, Oscar Arrieta, Roberto Ferrante, Q, Jamie Harris, and Ted Pilon) were battling up-front and feeding our forwards (Ada and Kevin Moorhouse) and it paid off, with the Wolves taking another 2-goal lead, making it 4-2. However, Fitzroy were putting up a fight and they would keep narrowing the advantage. Towards the end, Roberto scored the winning goal, following a corner kick. The final score was 6-5 for our OT6 Wolves.
Salvador's final words,"the pass was perfect".
Editor's note: We haven't lost a game since July 14th, a run of 9 weeks of positive results. Our record of 9 wins (11 including pre-season), 2 ties, 3 losses, for a total of 29 points, and a 3rd place finish, is magnificent. Despite our uneven start, the Wolves finished strong.
We look forward to next season.
Thank you to Frank Maiorino for starting us on this journey and Tony Zito And Q for continuing it!
---
Final Result
WOLVES 6
FITZROY 5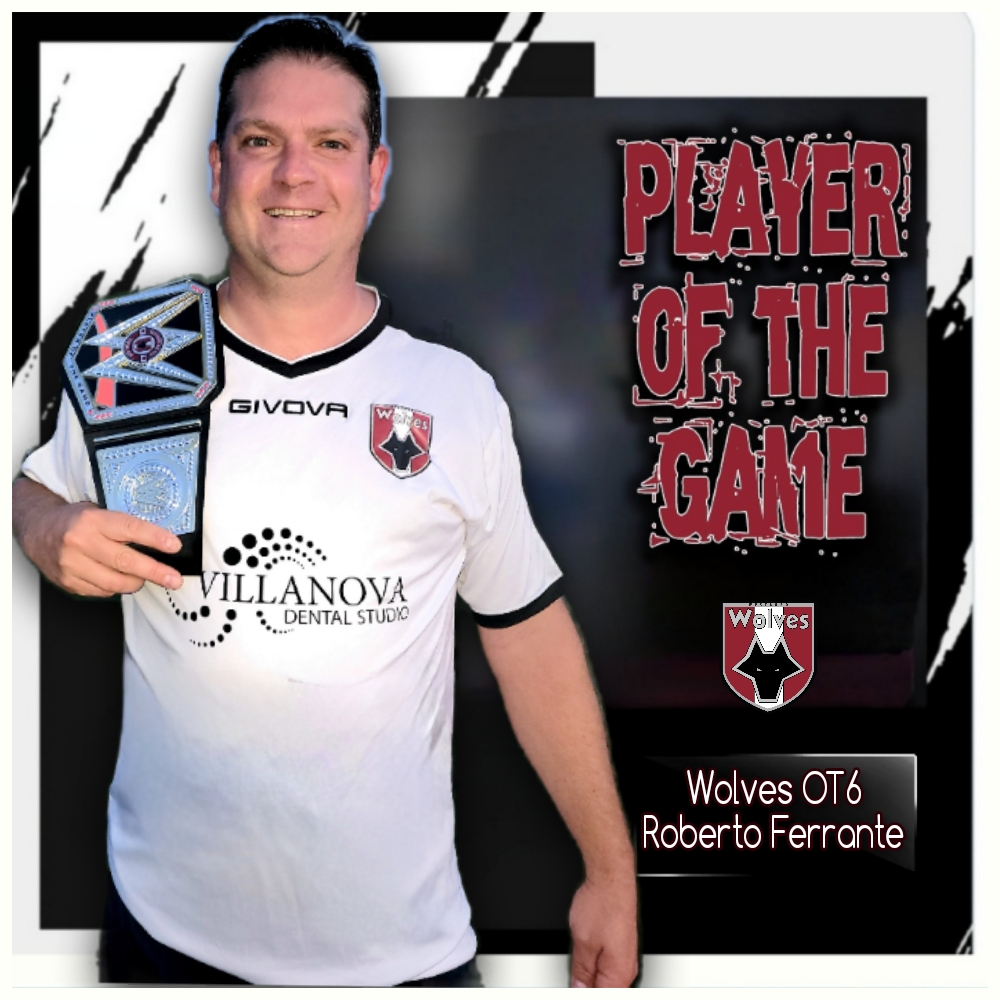 Saturday in the Park
By: Tony Zito, Club Manager
Tourney held on Sept 23rd, 2023
---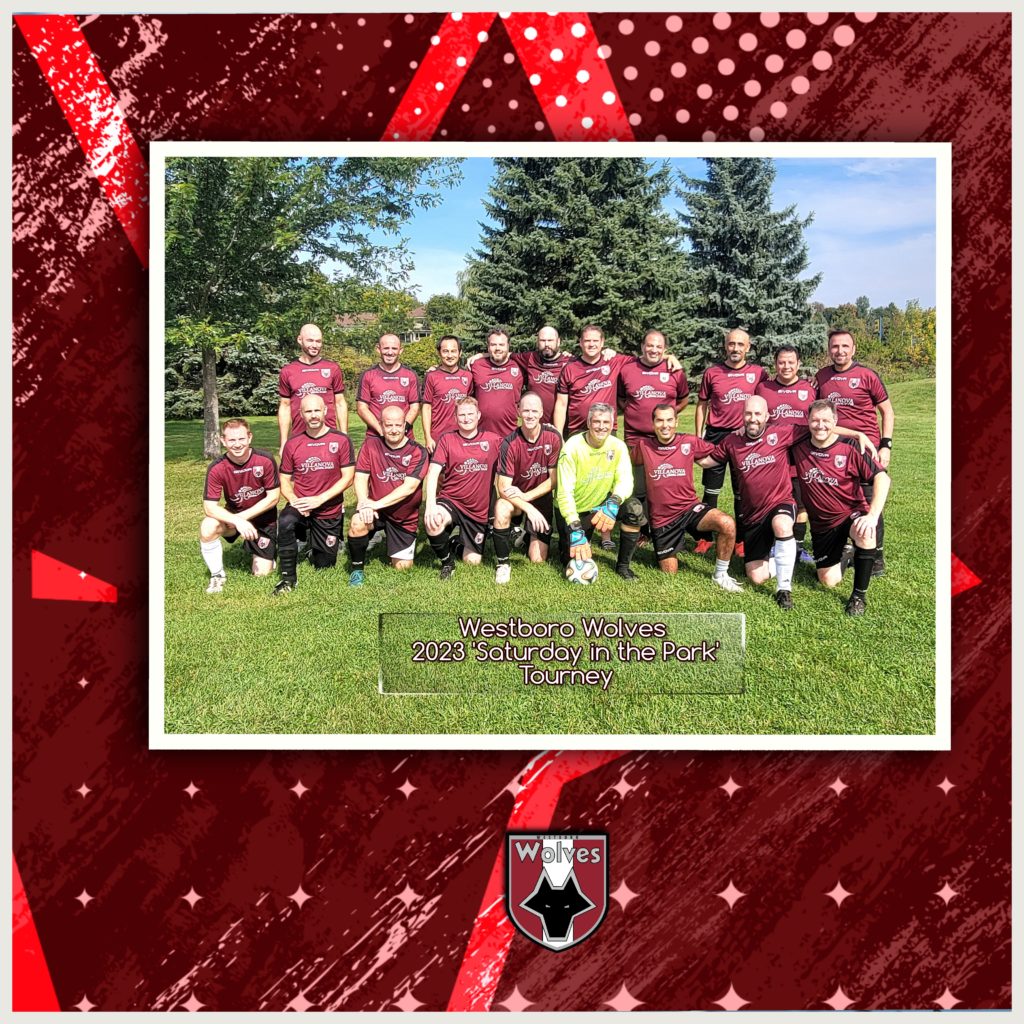 Wait, we're not done just yet.
Our Wolves OT5 team managers Amedeo Melone and Tim Ralph, along with player Ryan Strotmann organized and entered a team in the 'Saturday in the Park' tournament. Some of our Wolves OT6 team members joined as well for one last kickaround.
Three games in the time frame of 4 hours is exhausting and the results weren't great but, nonetheless, we had a great time.
Thanks again to Ame for firing up the post-game BBQ and feeding us sausage,chicken, and beef burgers, accompanied with a frosty beverage!
---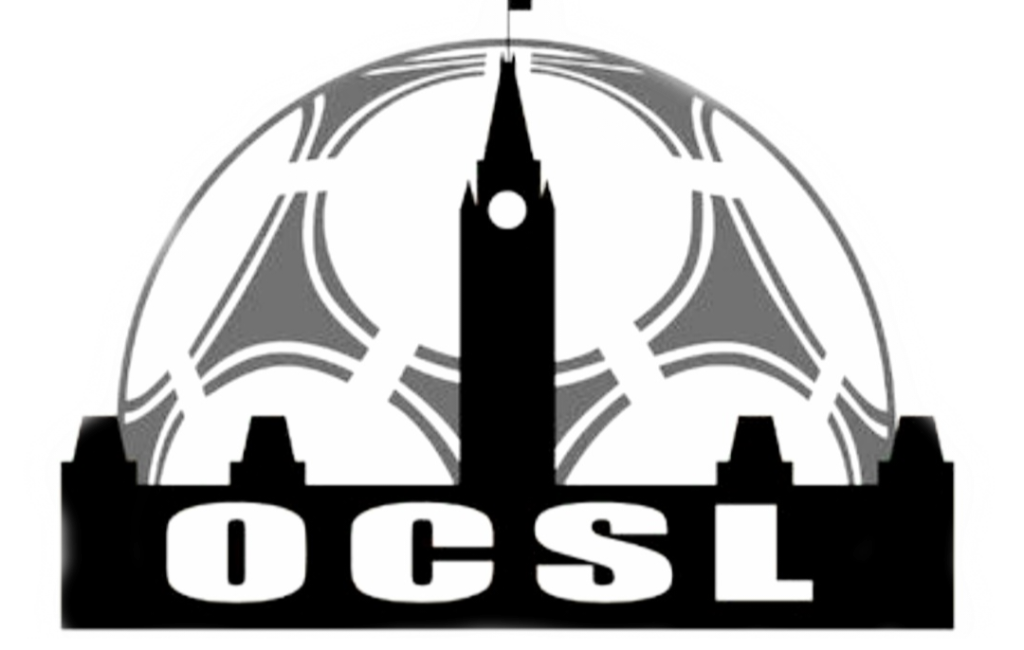 OCSL Final Standings
---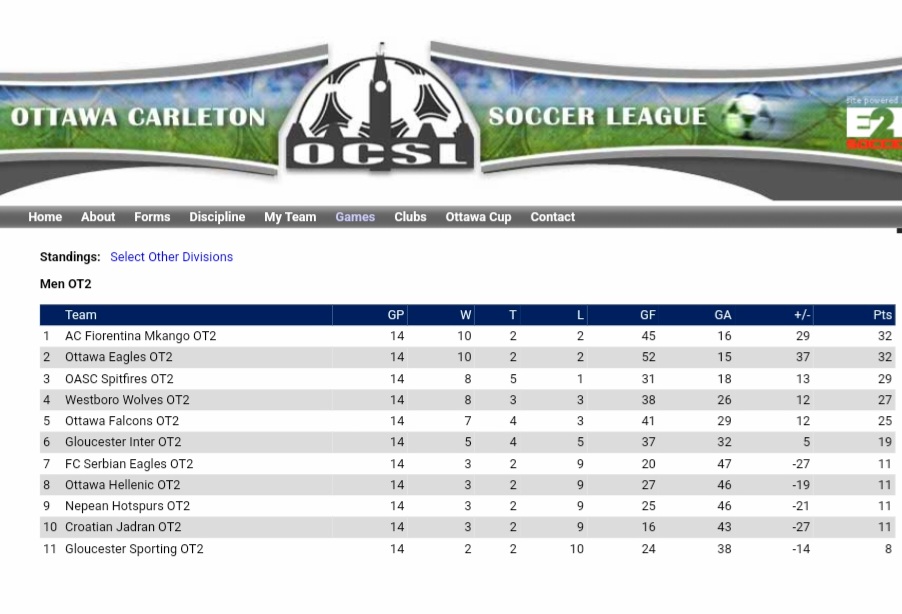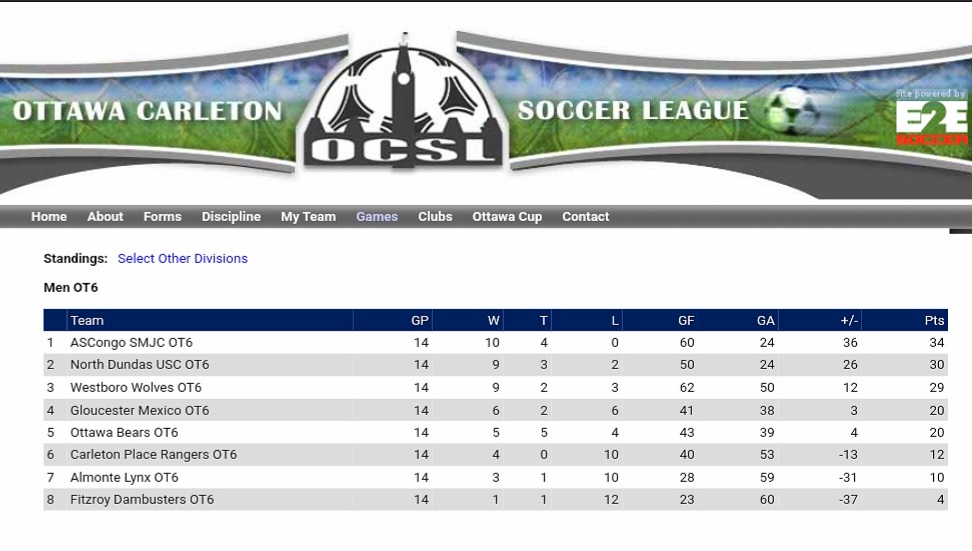 Final Words
For our Club, it's been a frustrating but enjoyable up and down season.Three of our teams finished in the top 4. And the other had a sustained a good run of unbeaten games. I'm proud of the fact that we've been cooperating, together, to help each other, especially in the latter part of the season when vacations and injuries left us short players. This season, my role as Club Manager was busier due to the player shortage. Thankfully, we are a collective, and we collaborated to succeed.
It's the Wolves way!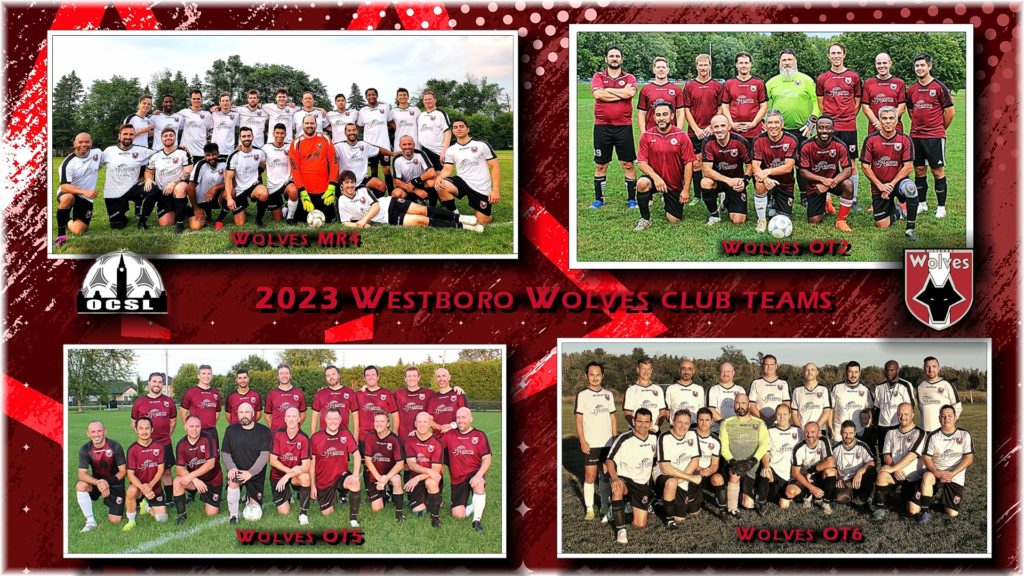 We thank the Ottawa-Carleton Soccer League and their League Management Board for their organizational support and the opportunity to play in their League. We know the day to day machinations don't always run as smoothly as planned.
We do not take the privilege of playing in the biggest sanctioned League in Ottawa lightly.
This blog and our website wouldn't be possible without the dedication and the many talents of Q. Vuniqi. He is my sounding board and brings our words and ideas onto your screens.
And to the team managers, players, and coaches with their weekly contributions. Without your volunteerism and dedication, we wouldn't be playing and creating memories every week.
THANK YOU!
Get to know who our Team Managers were this season. Please go to the Manager's section on our website:
Each year we try to give our players a token of our appreciation. This season (just in time for winter ) it's WOLVES SWEATBANDS. Arriving a tad later than expected but nonetheless, fresh swag for the upcoming campaign to cover those Apple watches in style!
---
In approximately 7 months we will get back on the outdoor pitch and proudly slip on a WOLVES jersey once again.
The clock is already ticking and I can't wait!
Stay safe everyone,
FORZA WOLVES
Check us out on Instagram @westborowolves