Another week and ALL our Wolves teams went undefeated.
FORZA 🐺 WOLVES!
MR4: WOLVES MR4 make a Promise to Little Cassie and Keep it!
By: Tony zito, TEAM MANAGER
---
Is it me or did this game feel a little strange?
As it often happens when you anticipate playing a weaker opponent, some teams don't start with their best foot forward.
And, again, as it often happens you look across the pitch and see that your opponents have improved their line-up dramatically from our last match against them.
Our tentative and inconsistent play in the first half led to a tighter back and forth game that I don't think we were prepared for. Even with our low numbers, I, and I'm sure most of you, didn't expect we would be tied 2-2 at the half. We lacked the drive, the hunger, that would best describe it, to press effectively, be first on the ball, and bury our scoring opportunities.
We regrouped and promised each other (and little Cassie) that we would win the 2nd half. Our build-up was slow and steady. I believe most of our success was achieved when we moved the ball effectively, with short, concise passing. The panic that was present in the 1st half was replaced with more confidence. After scoring 2 quick goals, in succession, it demoralized our opponents.
In this game, we asked a lot of you to play out of your normal positions, some of you playing under the weather and injured but you responded admirably. I truly appreciate that very much. I applaud the efforts by our makeshift front line who, on two occasions, took advantage of mishandled balls by their keeper, and buried the ball into the back of their net. This is something we weren't doing early on in our season. Our 'keep and take-away' late in the 2nd half was clinical.
With an injury sidelining our keeper, Aaron, for the remainder of this season, we want to sincerely thank Philip Voltchek for manning the posts. Welcome to the Wolf Pack Philip!
And to our WOLVES OT6's, Matthew Crosier for helping our backline, which put forth an excellent showing. Thank you to Jameson Bevington and Bright Fair for the assortment of refreshing post-game bevies.
The Internationals gave us a good run, better than we expected, and they thought that maybe, just maybe, they would obtain their first victory of the season.
We resolutely said NOT TONIGHT but, because of his 3-goal performance, let's rephrase that to a more appropriate, 'NACHO-NIGHT' !
I am very proud of how you all played!
---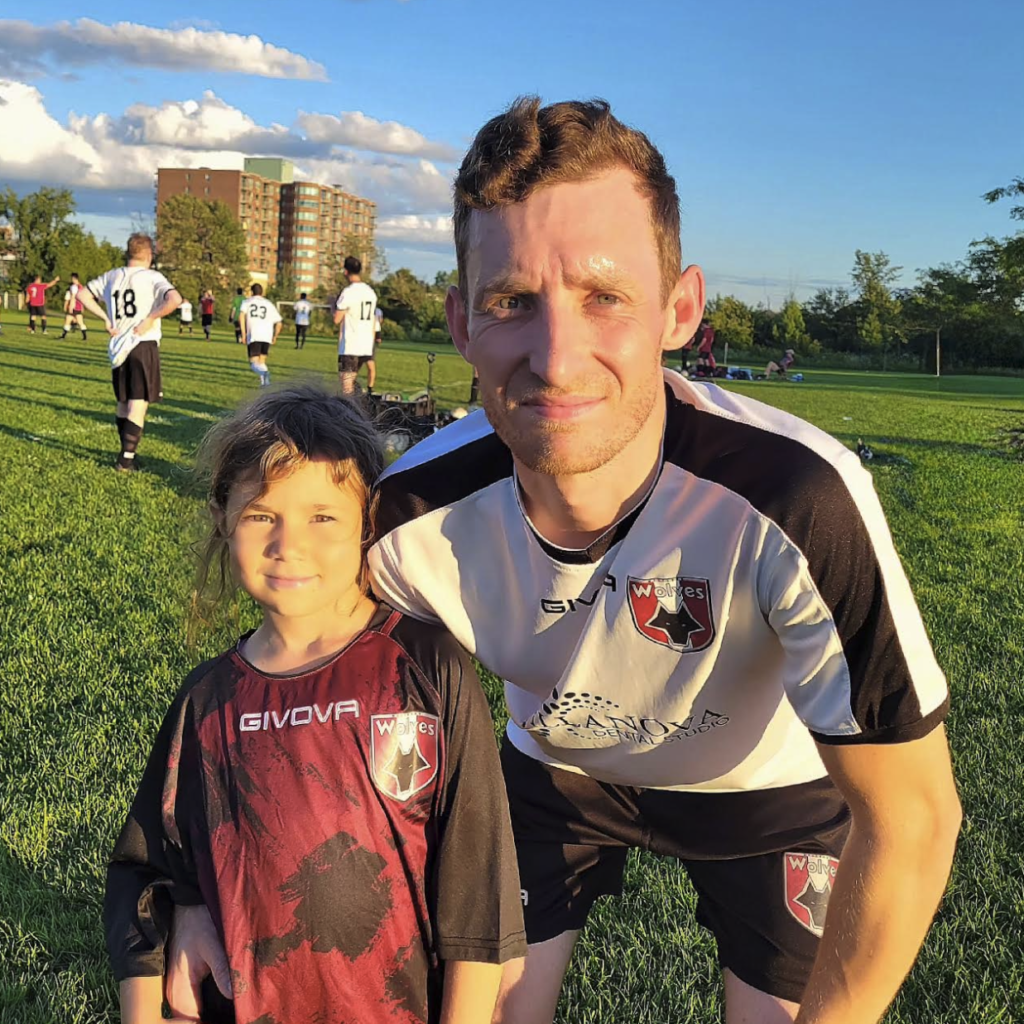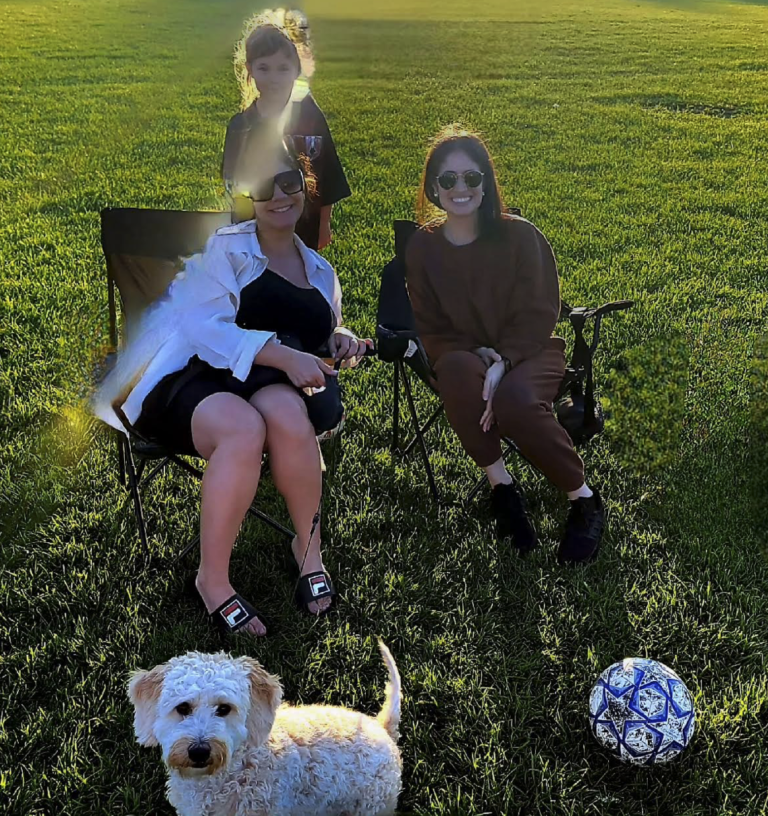 ---
Final Result
WOLVES 7
INTERNATIONALS 2
OT2: Where There's Smoke, There's FIRE🔥
By: Mark 'Maaaakk' Burger, TEAM COACH
---
After a challenging first half of the season, the Wolves took advantage of a 3 week break (a game cancellation and a byeweek) to regroup with its best performance of the season, thanks to its strongest lineup to date.
Our game did not start out well, however, as some loose passing at the back, gifted the Hotspurs an easy first goal, which was struck through the legs of our onrushing keeper, Chris Stone. Down one, our Wolves responded well, carrying the play, before eventually knotting the contest with Eamon Kavanagh banging home a loose ball after a dangerous corner from 'Maaakkkk' Burger. By this point, the overwhelmed referee was having a huge impact on this match in very bizarre ways, with missed calls, and fouls called incorrectly. Our Wolves struggled to get the ref out of their minds, but when they finally did in the 2nd half, it was no contest. Running onto a delicious through ball from Kyle Ingram, Liam Smithies connected beautifully, to finish into the corner of our opponent's net, to take the lead. Next up was Mike Popiel, turning his defender inside, outside, then inside again, and slotting home a cool finish into the corner.
This was followed up with the goal of the match, as Kyle, all over the pitch by this point, raced forward and beautifully chipped the onrushing keeper for a 4th. Not to be outdone, Jeff Dennis raced onto another Kyle through ball and magically hit the corner off an impossible angle and that should have been the final score. However, in a head scratching twist, the Hotspurs headed a ball clearly wide of the post that passed through a hole in the netting that convinced the referee, from 40 yards out, that it was a goal. Maybe his rationale was that the score was 5-1, so let's give it to them. Regardless, the Wolves were full-money for their efforts and earned the 'W' this night.
Adding to the joy of the evening, was an injured Pete Worthing, stepping up to host with chicken tandoori, and surprising everyone with Cuban cigars.
Final Result
WOLVES 5
HOTSPURS 2
---
OT5: Late Screamer Saves the Day!
By: Ryan Strotmann, TEAMMATE
---
Our Wolves OT5 started this game with four subs and unfortunately ended with none! We had a 1-0 lead thanks to Jason 'Doc' Leclair. We carried that lead for most of the game and with about 30 minutes left in this game, a 30 min. rain delay was called and it seemed to take away our momentum. This led to the TSN turning point, as Aylmer came out guns-a-blazing and took a 2-1 lead.
In the 2nd half, injuries to our strikers Peter Stewart and Ryan Schulz did not help matters. With only a minute left in the game, OT6 call-up, Q. Vuniqi, on his left foot, fired home a howler from just outside their 18 yard box to score the tying goal.
Late retribution for our Wolves.
It was a hard fought but satisfactory result.
Lots of discipline . Sprinkle in poor weather and some hard tackles.
Honourable mention to our Wolves keeper, Francis Breault who filled in admirably for Amedeo Melone (awesome game)! And special thanks to our OT6 call-ups, Q. Vuniqi and Kevin Moorhouse. Who, along with Ryan and Mitsou Yamada, played 2 full games for our Wolves.
Where do you find the energy?
Well done Boyz!
---
Final Result
WOLVES 2
AYLMER 2
OT6: Different Match, Same Story
By: Vunici, Q., TEAM ASSISTANT
---
We were a little uncertain about this game. We had won the first leg against CP Rangers, 5-1, though, we knew they would be coming back with a vengeance.
As a result, we prepared well. We knew what their strengths and weaknesses were and set out to exploit them.
At kick off, we found ourselves at an advantage having more than enough bodies to start the match, unfortunately, our opponents had to start with one man down. It is important to mention this because we always appreciate the dedication and sacrifices all our players make to come to our games. Between work, family obligations, and vacations there isn't much room for soccer, though, we always manage to find a way. This year preparation seems to be key. If you plan it well enough, it could give you that edge you need in close games. Thank you to Mitsou Yamada and Ryan Strotmann from our Wolves OT5 for helping us ensure we were better prepared for this match and the eventual victory.
We started off well by scoring three quick goals by Roberto Ferrante,  Kevin Moorhouse,  and Q. Vuniqi, in the first half, before they netted one back to make it 3-1. Going into half time, we wanted to keep the momentum and not slow it down. As the game went on, we saw some wonderful defending by our backline. At one point, Carleton Place had a sequence of at least 5 chances in a row that were turned away. That was crucial.
Afterwards the CP keeper's clearance to his defender was short and like low hanging fruit, our striker, Jefferson Daughtery plucked that lose ball to score that important 4th goal.
Overall we played really well, with great composure and got the much deserved win.
The unbeaten streak continues, we've won 3 and tied 1 out of our last 4 games. Something we all should be proud of!
---
Final Result
WOLVES 4
CP RANGERS 2