MR4: Never Give Up!
By: Tony zito, TEAM MANAGER
---
I'll start by saying that in my 30 years playing in this League, I've never been a part of anything like what happened in our last game.
I am proud about how well we all played, down one and still strived to level the score, doing so on a 'never give up play' by Kevin R.
Thanks to our Wolves OT2's Bert Lee and OT5's Tim Ralph for playing with us.
---
Final Result (PENDING)
WOLVES 1
AYLMER 1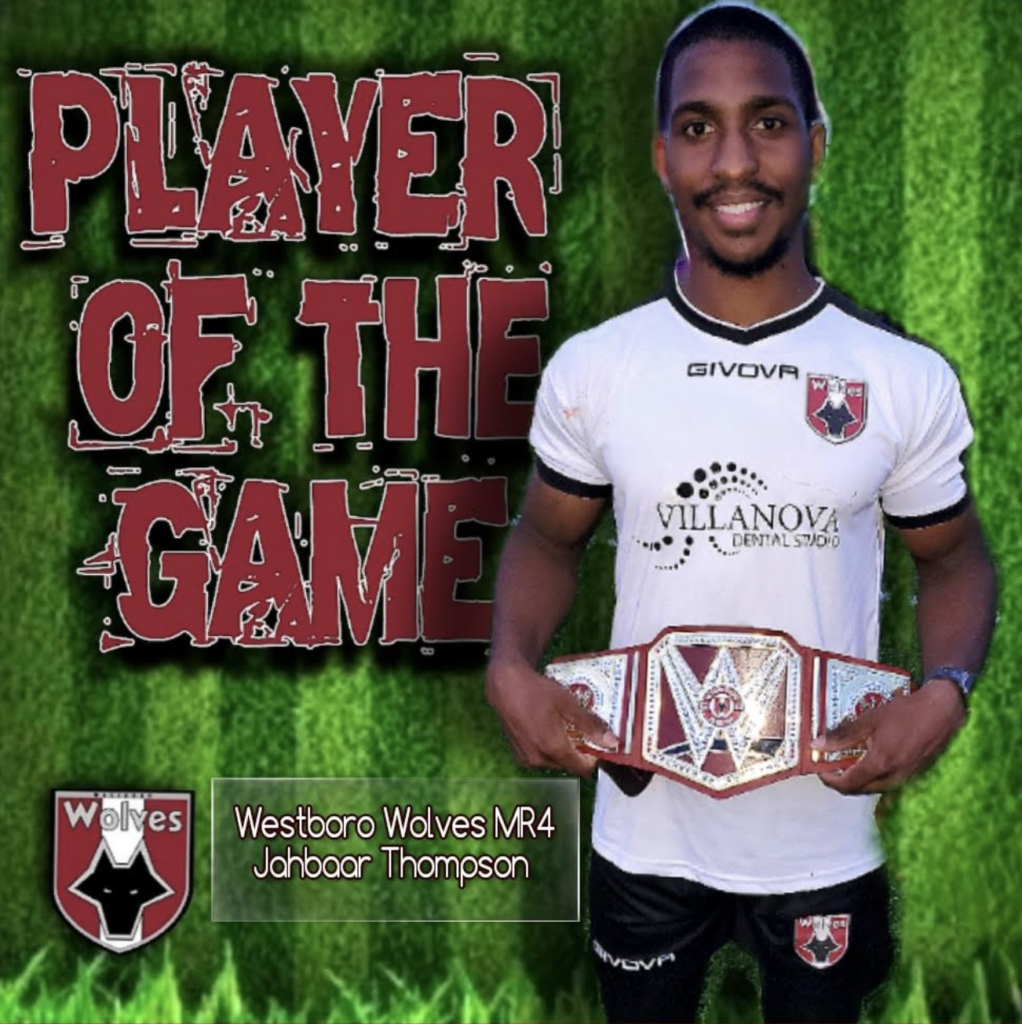 OT2: Frosty Start, Fierious End for Our WOLVES OT2!
By: Mark 'Maaaakk' Burger, TEAM COACH
---
Our Wolves entered this game on a 2 match winning streak, the first run of prolonged success this season. Up next, was a battle with Hellenic, whom we had dispatched with ease in a pre-season friendly. In what began as a stormy affair (actually, that was mirroring the weather). To start the game, the Wolves were in a generous spirit, gifting their opponents an own goal. To quote our player Corey Sul, the guilty party, "the one time I pass it back to 'Stoner' (Chris Stone), is the one time all season that he comes out of his net". 🤣
The Wolves fought back and it took a tidy finish from Liam Smithies to equalize. However, not long after, a Hellenic forward was left wide open in our box to head the ball home and give the opponents the lead at half-time.
The Wolves were struggling on the back-line at times, so a strategic switch to a back four, created more stability, and allowed the speedy wingers to push further up the pitch. It was indeed a master stroke as the Wolves completely dominated the 2nd half. Apart from a second own goal of the match, this time from Mike Owen, after what looked like a pinball session, that momentarily evened the match, it was all Wolves, punctuated by some scintillating finishes from Mike Popiel, all from distance. The first one fooled everyone, including the keeper and Mike, himself, as the failed cross curled into the near post. The second one was a beautiful placement into the far corner, leaving the height-challenged keeper no chance. The third one took the cake as it was an absolute cracker, with spin, that bulged the twine in the corner.
A final goal from Timon Gareau off of a goalmouth scramble sealed the deal for the Wolves. Liam may have had a claim as the ball skidded off his head, but he would have been offside, so we'll ignore that.
A solid team effort in wet, fall-like conditions, ensured a continued climb up the standings.
Honourable mention to the midfield led by Eamon Kavanagh, Kyle Ingram, Timon, and at times, Bert Lee and Kevin Beyer, who turned the tide in the 2nd half winning the necessary battles.
Kyle offered a delicious post-game meal with stir fry chicken, rice and noodles, and some frosty beverages that, this week, outlasted the patrons. Despite the colder temperatures, the win and the refreshments warmed up our Wolves.
Final Result
WOLVES 5
HELLENIC 3
---
OT5: Injuries Proved Costly For Our WOLVES OT5!
By: Ryan Strottman, TEAMMATE
---
It was a tale of two halves for our Wolves OT5.
With 3 subs to start the game, we were feeling pretty good about our chances to compete despite a steady downpour of rain.
Our Wolves struck first on a goal by Jeff Quarrington and just like that, we were leading 1 to 0 at halftime despite
injuries to our players Nick Aumont and Noah Bright.
Now with only 1 substitute in the 2nd half, we were caught flat-footed and lacked the energy to keep up. The Bears went on and scored 5 unanswered goals.
We had a few opportunities to make it interesting but could not convert them. It was an unfortunate result against a team we were chasing in the standings.
Thankfully the post-game shawarmas and beverages were the right remedy. So yummy!
---
Final Result
WOLVES 1
BEARS 5
OT6: Rough Start, Smooth Finish For Our WOLVES OT6!
By: Tony & Q, THE MANAGEMENT
---
This week's game, we had to play it right, from start to finish. The first time we competed
against this team several weeks ago, we made several mistakes that allowed them to claw back and win. Therefore, we had to look at what went wrong in that game to secure a victory in this one.
Due to vacations and injuries, both teams barely fielded a starting 11 and that led to a nervous start. Our Wolves Vincent Weineke started in net with 50% of the equipment. Kudos to our Kevin Wirvin for being a good sport and stepping in goal each time the ref asked Vincent to put on additional equipment. It was like a merry-go-round. 😆
The home team also did not have a second set of jerseys therefore we were playing maroon against black, not so easy to differentiate when your brain is racing 200 km/h to make that perfect pass.
We started off well when our Ada Kennedy was taken down in the box and the referee did not hesitate to call it what it was, a penalty! Ada shoots, Ada scores. Not long after that, after a nice between the lines pass by Mathew Crosier to Q, who calmly managed to navigate around their goalie and put the ball into the empty net. Soon afterwards, up 2-0, the ref awarded the other team a penalty, which was deftly saved by Vincent. A game changing moment. Eventually Ada netted another goal and we were cruising, up 3-0. That lead was short-lived as just before the first half whistle blew, they managed to score a goal so our lead was cut now 3-1. For anyone that played in the first game, this seemed all too familiar.
We set out to start our second half strong and with a bit more defensive mentality because we knew they believed they could come back again. They kept attacking and we kept defending. Finally, they broke through and managed to score their second. We continued to hold on and attack when possible, keeping them on their toes. They continued searching for that tying goal which never came. In the end, doing our homework to avoid making the mistakes of the first leg really gave us a chance to get this right.
Our next game will probably be our toughest match of the unbeaten streak. It's against 1st place A.S. Congo. We have proven that we can compete against the top teams. Remember, courage is not having the strength to go on; it is going on even when you don't have the strength!
---
Final Result
WOLVES 3
MEXICO 2