MR4: Solid, Front to Back Effort!
By: Tony zito, TEAM MANAGER
Game date: Aug 29, 2023
---
What a difference a couple of weeks make. In this game, we played Wolves-type soccer…respectfully. It definitely helped that our opponents were like-minded.
We started this match dominating play; we could have had 2 or 3 goals within the first 15 minutes. Our persistence paid off leading to a 2-spot on some fine ball movement from Michael Maguire Dylan Tessier, Carlo Zito, Sammy Bland-Lasso, Q, Kevin Pereira, and Kevin Ridgway.
As often happens, with a comfortable lead (is there such a thing in this game?), our energy level seemed to dip slightly, about mid-way through the 2nd half. Our opponents had some decent players and they kept at it. This led to their one goal and some discomfort on our end. It could have been more if not for the exceptional play of our backline, Dennis Voltchek, Jameson Bevington, Chris McMahon, Ahmed Rashid, Bright Fair, and Matteo Zito including our keeper, Philip Voltchek.
Despite now only having a 1-goal lead, we still played with a calm determination. Watching Sammy and Diego Gartner maneuver our mid-field
is poetic. Getting that insurance goal was HUGE, especially after losing Eamon Kavanagh, then Alonso Gartner and Kevin P. to injury.
With several players returning to our line-up after being off for weeks, I expected some rust but was pleasantly impressed at how well we played.
Let's keep rolling with the same inspired play!
Thank you to Jahbaar and Matteo for the bevies and to our Wolves OT2's, Eamon Kavanagh for coming out as an emergency call-up.
---
Final Result
WOLVES 3
HORNETS 1
OT2: Break
By: Tony Zito, CLUB MANAGER
---
Our Wolves OT2 had a bye week and several of their players helped out our other squads.
Thank you for that.
---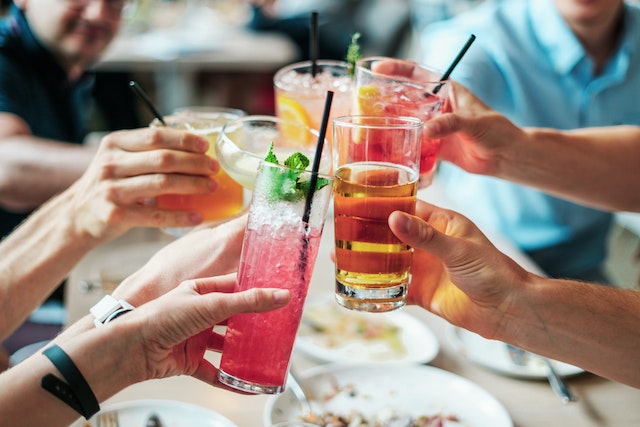 OT5: Making the Best of It.
By: Adam Black, TEAMMATE
Game date: Aug 25, 2023
---
With the season's end drawing near, the OT5 Wolves were looking to finish-out on a high note. Unfortunately for this pack of Wolves, our August 25th game against the West Ottawa Spartans would not be the closing note they were after. Thankfully, there's still one more game on the schedule…
The Wolves entered this contest with very few substitutions available, in fact, there were none available at opening kick-off. And so, with that in mind, the team entered the match with strategy, deploying a strong defensive formation. The objective was to roll with the punches and then counter as opportunity knocked.
Although the lows were many, the highs were not completely absent from this match. It was even said that a new Wolves record was set by the game's 'Player of the Game' himself, Kevin "Double-Header" Beyer. The claim is that he was the first player in club history to score 2-goals by header, off of corner kicks, while occurring at both ends of the field… unfortunately, this all happened within the first half of the match!
Going back to the strategy of rolling with the punches, well, there were many in this one. The end result wouldn't dictate it, but the Wolves did have several moments of brilliant play and had the Spartans on their heels on several occasions. And so much so that there were even moments where frustration boiled over and the Spartans goalkeeper chastised his team for their early displays of ineptitude and not living up to their 1st place billing!
Luckily the referee ran out of ink as the game became out of reach in the second half. Despite valiant efforts from team officials, Tim Ralph snd Ryan Strotmann and Club Manager, Tony Zito (from a mosquito-infested parking lot in Blackburn Hamlet) to get last-minute call-ups approved for gameplay, it simply wasn't enough to overcome the strong performance from the Spartans.
Honorable mention goes out to Hakim "the dream" Tamimount for his fine play on the field and following it up with an excellent buffet of artisan pizza. And as well, a shout-out to Blake "the bruising Bishop" Pope for battling through injury, "answering the call" for his team, and as well providing a finely curated selection of post-game beverages!
The OT5 Wolves will now look to finish strong in the season's finale against Ottawa Hellenic in front of a sold-out crowd at Ben Franklin park stadium.
---
Final Result
WOLVES 1
SPARTANS 8
OT6: A Beautiful Night for PKs
By: Tony & Q, THE MANAGEMENT
Game date: Aug 25, 2023
---
Penalty for you, you, you and you!
We had a high stakes game this week against the first place team AS Congo. We knew what they were made of and tried to prepare as best as we can to counter their attack and exploit their weaknesses.
We took the lead when Ada Kennedy was taken down in the penalty box. Their keeper had no chance against Ada's perfectly placed shot. Shortly after Roberto Ferrante hit a free kick from outside the 18, before the keeper knew where the ball landed it had already hit the net. They kept pushing and pushing and finally got their first goal. Not long after we got another penalty called for us, and our striker Kevin Moorhouse did not hesitate to net it home, then it was a penalty for them. Before the half the score was levelled at 4-4, and that's how the game ended. Eight goals and 4 penalties given in the first half, second half proved to be uneventful despite chances created by both teams.
It was not a win, but we'll take it. Our undefeated streak continues!
Thank you to our call ups from our Wolves OT2 team, Eamon Kavanagh and Kyle Ingram and our Wolves MR4's Alonso Gartner and Chris McMahon. As well as Marco Bernabo for manning the goal. He made a spectacular late save that kept the score knotted at 4.
Overall it was a team effort, though, our Player of the Game belt goes to Eamon for gluing himself to their top scorer and not giving him any room to breathe throughout the game. The only goal he could score was from the penalty spot.
---
Final Result
WOLVES 4
CONGO 4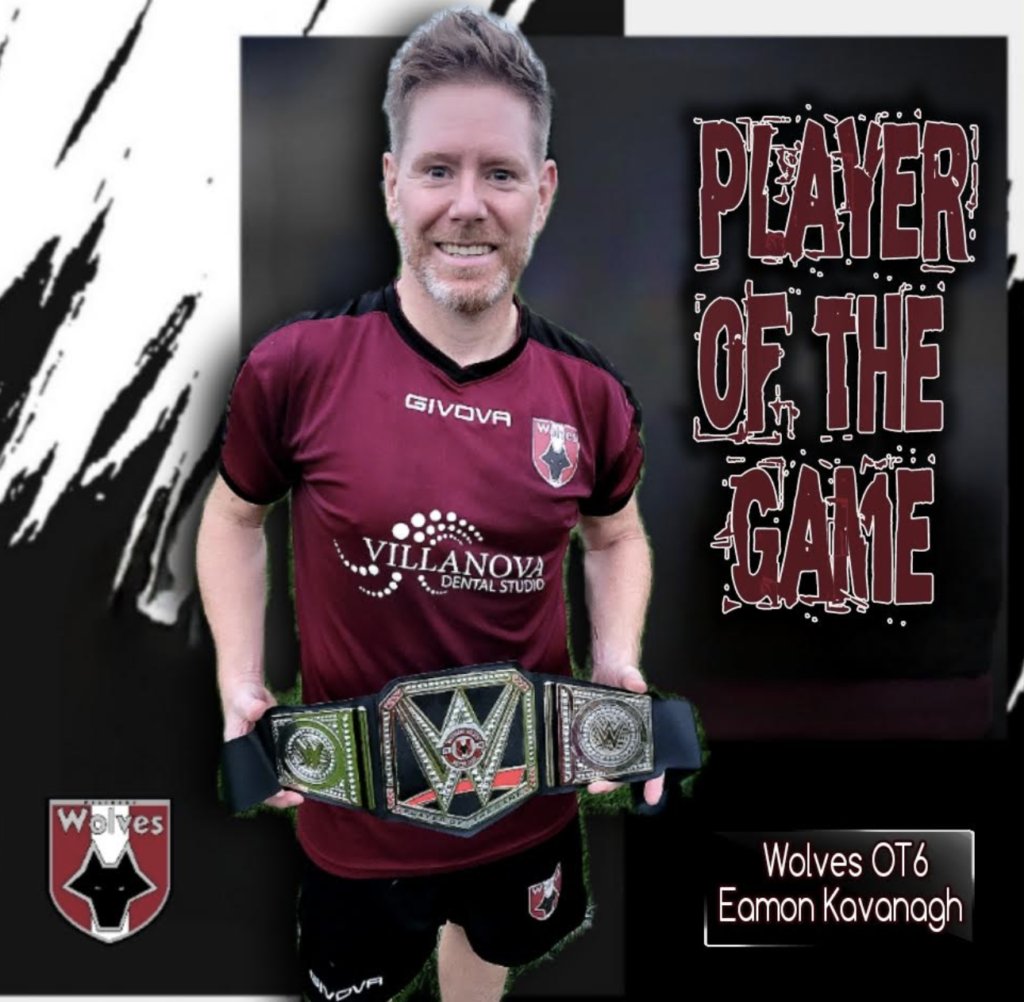 It's going to be a good rest of the week, enjoy it everyone!
Check us out on Instagram @westborowolves