WOLVES MR4 Close Out Season with a Win!
By: Tony zito, TEAM MANAGER
---
And just like that, we come to the end of another campaign.

Our first full season of soccer since 2019. I cannot believe that it's been 3 years since our world has changed.
But one feeling has remained stronger than ever, our passion for the game of soccer. 

You all came to play, week in and week out. The results, at times, weren't to our liking but we never quit, and we can say that, to a man, each and every one of us had a common goal. Play to win but doing so, fairly and respectfully. 

This dedication hasn't gone unnoticed.

There were so many of you playing with passion this season.  You endured constant physical and verbal abuse, but you handled it with diplomacy. 

I am proud to call you my teammates and my brothers.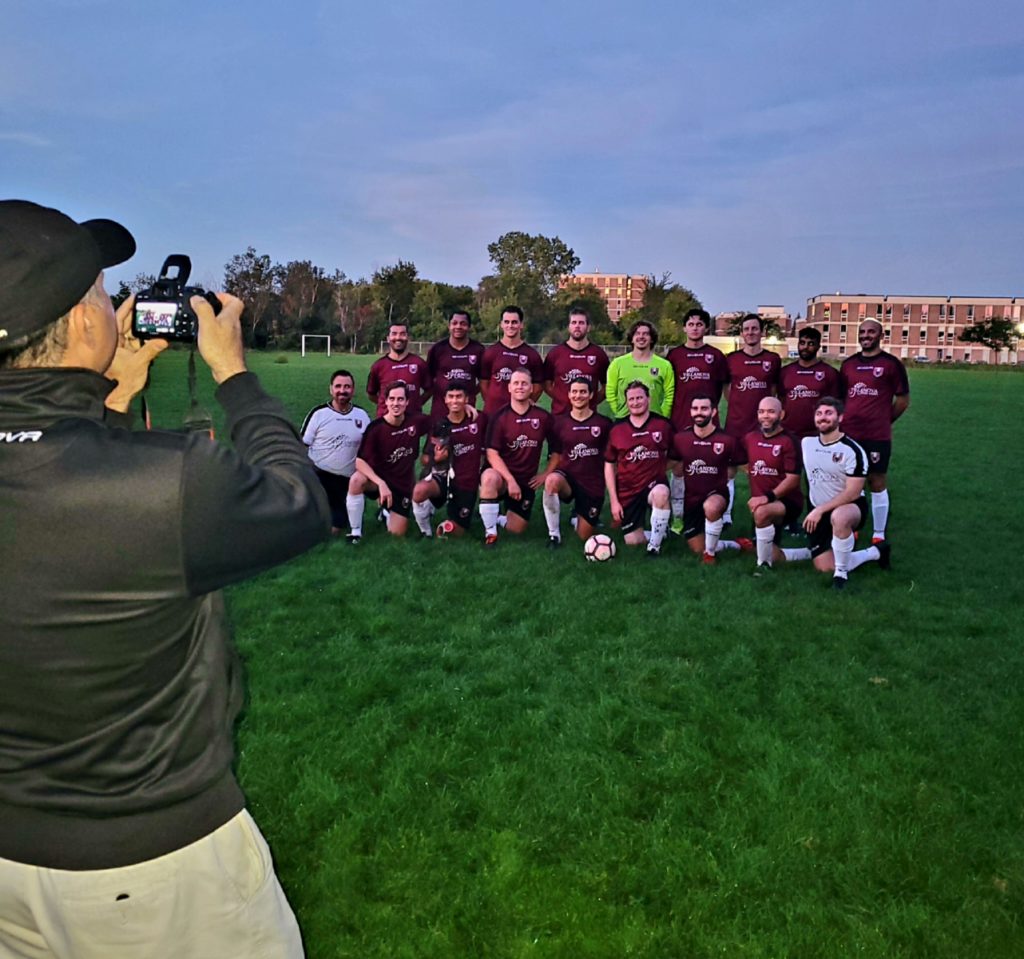 Shout-Outs:  To Jameson Bevington and Chris McMahon for once again volunteering to bring the post-game bevies. To Chris for his dedication and for unselfishly hauling the net to and from games and having it set up before anyone gets to the pitch. You don't know how much help that is. Okay…a LOT 🙂

To our fellow WOLVES OT5 player, Hasim Hoti for playing in our last game, even though I know you weren't 100%. Your boys seemed to enjoy themselves 🙂 

It is much appreciated.

Another shout out to our supporters, their parents, pets, spouses, girlfriends, and fellow team managers who have come out on a weekly basis to laugh, cheer, and with the way the referee called our last game … cry with us 🙂

As cringe-worthy as this may sound, I am hoping that you all feel that we aren't just a team, we are like family! 

Goal scorers:
Q. Vuniqi – 1
Kevin P. – 1
---
Final Result
WOLVES 2 : PERU 0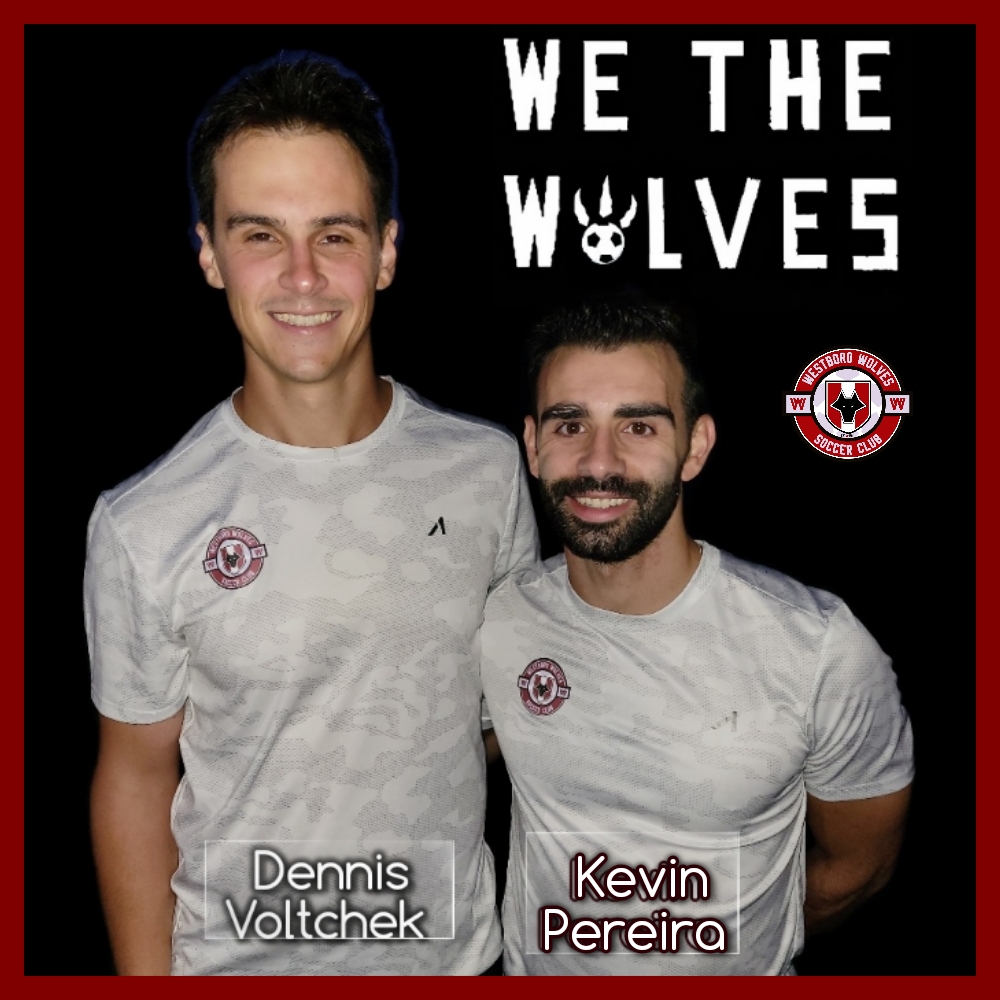 WOLVES OT2 are Finally Crowned CHAMPIONS!
By: Tony Zito, CLUB MANAGER
---
It was a few days of fluctuating emotions for our WOLVES OT2 players and Club management. If you recall, their last match featured 4 call-ups, added to the Ottawa Falcons squad, unfairly changing the competitiveness of that team.  It left a lot of us feeling jaded because of the strong season we've had, only losing 1 game to that point.

It turns out one of those call-ups was ineligible therefore the League rightfully awarded the win to our WOLVES OT2 and the CHAMPIONSHIP they should have been celebrating, will be COMING HOME!!!
---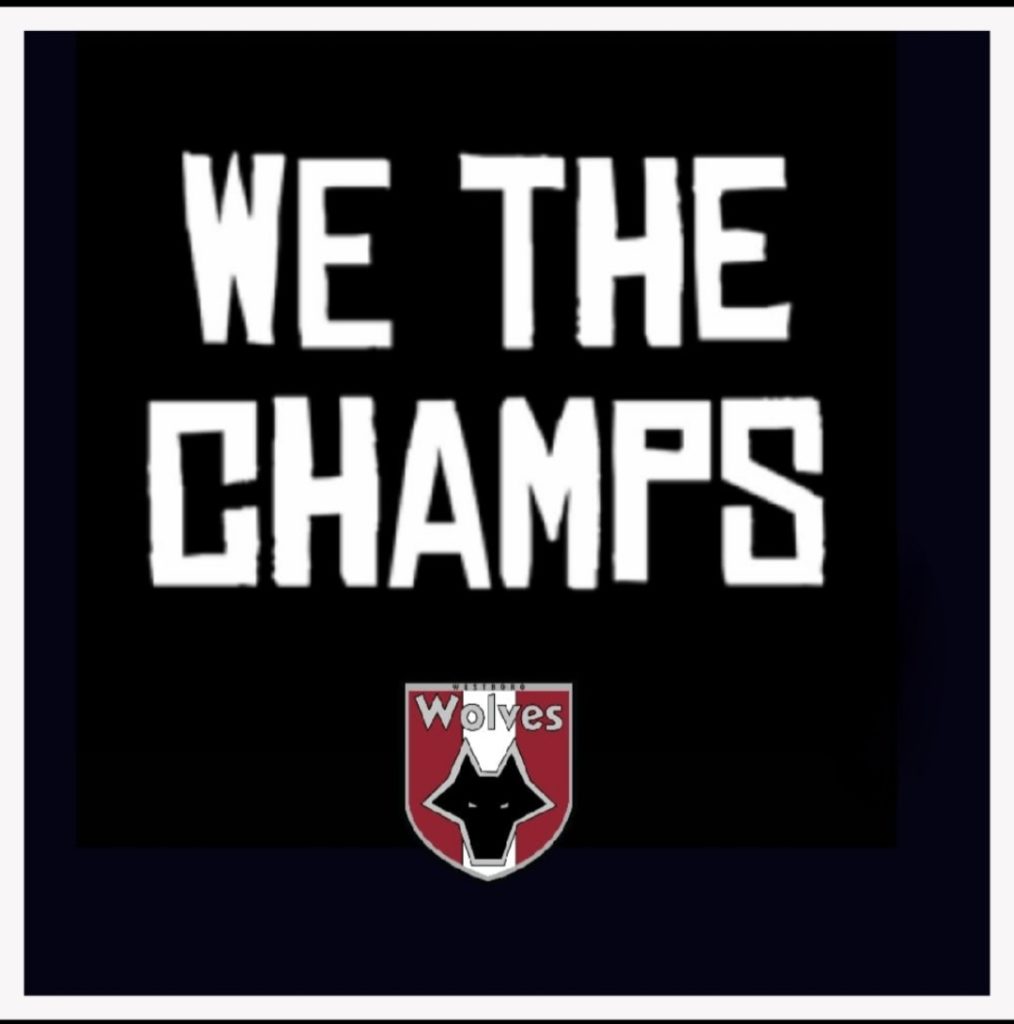 WOLVES  OT3 Push for Top Finish in RUSSELL!
By: Kevin Judd, TEAM MANAGER
---
On Friday, our Wolves OT3 hit the road for a long trip to Russell for our final match of this season. There was a slim chance to win the league, but we needed the 3 pts and lots of help in other games across the league table. We were once again short handed, missing 9 regular players.

Upon arrival in hostile territory, we soon found out that the referee definitely wasn't suited for the level of play. He did the old cleat/shin pad check and told us the other team would check our cards (that hasn't happened in quite a while). Nevertheless, we were ready for the big game and had 2 call ups and 2 other spares filling in for our regulars. Thank you to our Wolves OT2's, Kyle Ingram and Lloyd Fernandes for helping us out.

We took control early and squandered several chances in a tight first half. The ball broke through the middle on our attack which led to a 2-0 break for Ervis Danaj and Elliott Faller, but the ref shockingly called a foul back in our half against Russell and gave us a free kick. Both teams had chances, but the first half ended up knotted 0-0. Our keeper, Edson Resendes made a couple of big saves to keep it that way.

The Russell crowd was out in force on this night and likely had more fans than we had players. They were very vocal towards our team and the ref, this made for a raucous atmosphere. To say the least, the banter back and forth was entertaining and we were fired up for the 2nd half.

Early in that half, Jeff Beaty was taken down hard from behind in the box with no play on the ball. We thought the ref would surely call a PK on this one but again, he amazed us, and nothing came of it. The teams again traded chances but weren't rewarded. 

Late in the 2nd half, a throw-in by Kevin Judd squeezed through 2 defenders to an unmarked Dan Smith in the box who calmly slid it under their keeper. The Wolves took a 1-0 lead and looked confident to finish the game off at this point. We kept the league's top scorer in check all night until about 5 minutes left. He busted through the middle and got through the back line before poking the ball under Edson to tie it up at 1. 

The final 5 minutes, both teams pushed again to score but that's the way it would end, a 1-1 draw at Russell. 

In the end it wasn't enough,  the Spitfires won their game to move 4 points ahead of us and will likely win the division. But were proud of our accomplishments.
We finished with the best goals against in OT3,  only 14 goals allowed in 14 games and our keeper, Edson Resendes had 6 clean sheets, the best in ours and most OT divisions. 

Well done Edson 👏. 

Our boys showed character this season, pulling off a few last minute victories.

It was a great first season together as Westboro Wolves in OT3. 
---
Final Result
WOLVES 1 : RUSSELL 1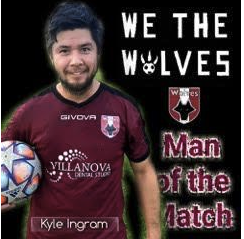 WOLVES OT4 Start Strong in Finale!
By: Adam Black, TEAMMATE
---
The Wolves OT4 were looking to get back on-track and wrap-up the season with a victory in their season finale at Lions Park in Richmond. It was another top-ranked team in town, the Ottawa Bolides, who were equally as eager to close-out their season on a high note!

On this night, it was the Wolves who stormed out of the gate and played with such fire and passion that it could best be described by the lyrics of one memorable Honeymoon Suite's glorious 80's hit rock songs! But one need not be confused, as there was certainly no love lost by either side on this night. 

The highlight of the game occurred when Wolves mid-fielder, Rob "the flower" Lafleur scored off a fabulous cross, with use of an unorthodox, pelvic-thrust not seen on public display since the glory days of Elvis. Nevertheless, it was a very resourceful goal that was a fine display of Rob's dynamic football ability. 

Also of note, it was Andrew "the Rock" Howard  back in goal and playing superbly for our team. But unfortunately it wouldn't be enough as this game ended in favor of the Bolides.

All in all, it was a not exactly the season envisioned by the team, but there were certainly many positives to take-away. And there were definitely enough good times to leave the group wanting more and planning for a strong resurgence next season! 💪

Go Wolves go!

All the best to you all during the off-season!
---
Final Result
WOLVES 1 : BOLIDES 3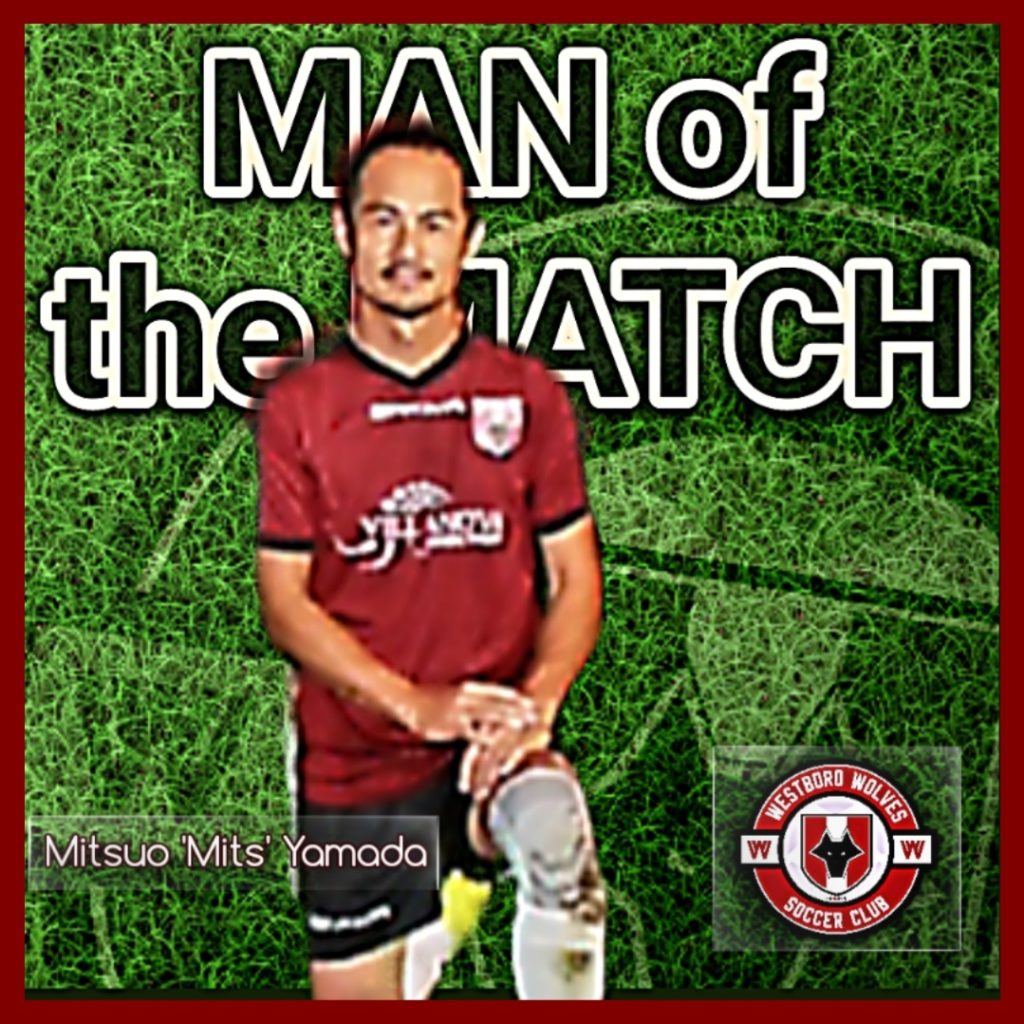 North Dundas and Wolves Meet in Crucial OCSL OT5 Game!
By: Frank Maiorino, TEAM MANAGER
---
Our Wolves OT5 capped off a successful 2022 season with a wild 4-4 tie against North Dundas in front of a group of supporting fans on Friday night at Carleton University Field.

Coach Frank Maiorino played this game to win starting with an aggressive 4-3-3 formation that put North Dundas on their heels throughout the game except for a 15-minute spell in the second half when North Dundas scored three consecutive goals. Wolves opened the scoring with a beautiful looping shot from the right sideline by Luca Ruggiero that found the top left corner of the net. North Dundas responded almost immediately, tying the game 1-1 on a wild scramble off a corner kick. The sides continued to battle for the rest of the 1st half which ended in a 1-1 draw. 

The second half continued with even play until the midway mark when North Dundas scored three quick goals. They took advantage of their speed down the left flank and precise passing into the box which led to their second goal of the game. The next goal came on a controversial play when Wolves Ted Pilon was kicked in the back of the leg while shielding the ball, this went uncalled by the match official. Ted was dispossessed by the player that kicked Ted, then dribbled into the box and scored their third of the game. The fourth goal again came off a weird bounce down the middle of the field into the Wolves box and onto a North Dundas player who kicked it in our net. A lot of unfortunate bounces. 

The Wolves were shell shocked down 4-1 with 10 minutes left in the game but we did not give up.

A couple of North Dundas players couldn't hold back their enthusiasm nor expletives, calling for more goals and buoyed by that and a throng of supportive fans, our Wolves mounted a furious comeback. 

The first goal of the comeback was scored by Jefferson Daugherty who corralled a cross into the box and notched the ball calmly into the net making the score 4-2 and boosting the team's confidence. The third goal was scored by Kevin Moorhouse who took a well-played through ball off the head of a North Dundas forward powering past the defence and scoring a well-placed beauty making it 4-3 – there was no stopping them now. The fourth goal was scored off a wonderful cross by Vince Wieneke, asked to leave his defensive position to press for the tying goal, that was headed into the net by Marco Piacentini at the far post, capping an impressive comeback. Wolves had one more chance that just eluded forward Jefferson Daugherty with the ball ending up in the outstretched hands of the North Dundas keeper. The game ended 4-4 but it definitely felt like a win!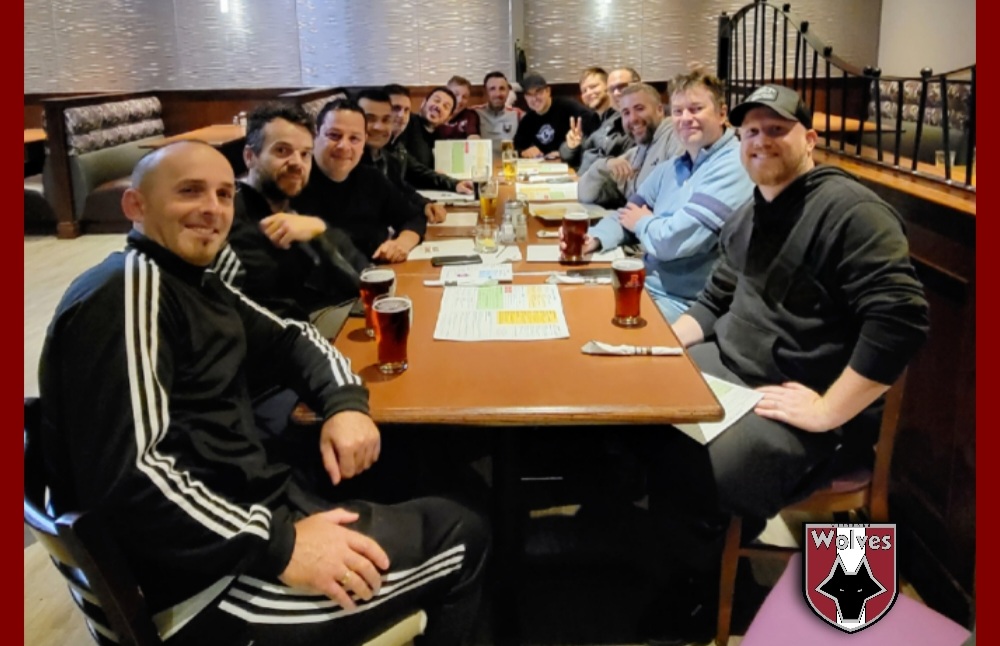 ---
Final Result
WOLVES 4 : DUNDAS 4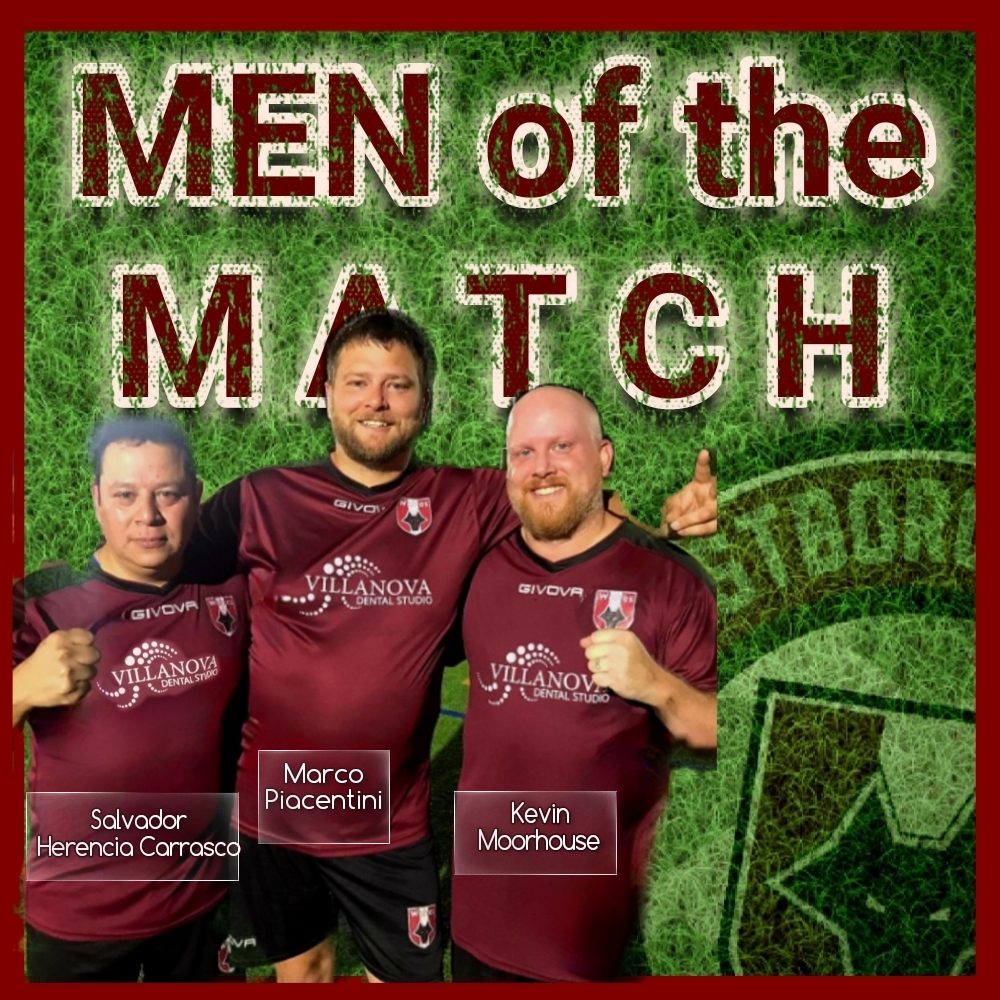 Editor's Note:

As mentioned earlier. This was our first full season of OCSL soccer since 2019. We thank the League for making it happen, despite many obstacles

For our Club, we can say it was successful.

We welcomed a new team playing in the OCSL's OT3 division and they had a good run in their first year with our Pack. Our 2021 OT6 Championship team was promoted to OT5, our 2019 MR5 Championship team finally enjoyed their promotion to MR4 and almost made it 3 Championships in a row, finishing in a respectable 2nd place this season. 

Our Wolves OT2 won their League title, and the rest of our OT teams were battling for 1st place, until the final weeks of this season. 

It's a game of inches. A bounce here or there and we'd be celebrating 4 divisional championships. 

It was that close.

With the Westboro Wolves, we're trying to achieve a culture where the game is played honourably and fairly. I'm thankful that we have the management team in place, who are like-minded and striving for the same goals.

Our gratitude to our major Club sponsor and OT5 player, Ami Barakat, owner of Villanova Dental Studio for his contributions in helping purchase our new Club kits this season.

A special  thank you to our webmaster and MR4 and OT5 team player, Q. Vuniqi for his contributions with this weekly blog and maintaining our website and making it highly functional and it looks damn great !

Tony Zito
Club Manager


FORZA WOLVES