WOLVES MR4 Unbeaten Streak Now at 5 Games!
By: Tony zito, TEAM MANAGER
---

Oh what a night! The thunder subsided and the dark skies parted ways to reveal a beautiful turf field for us to play on.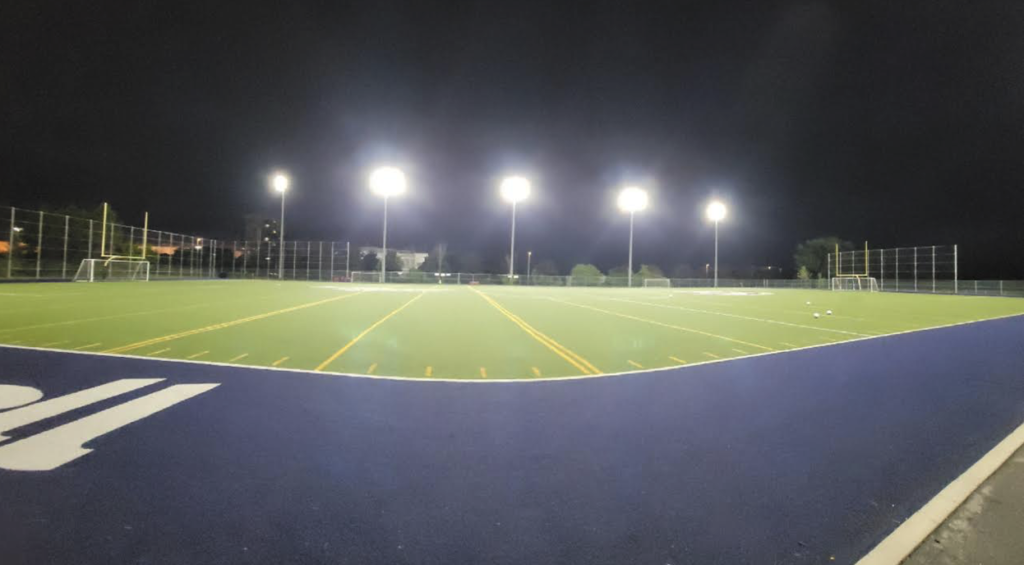 Not having played on such a pristine surface for quite a while, we had to adjust to play a 'wider' game since there was so much more space.

We moved the ball really well,  to give our opponents credit, they applied a lot of early ball pressure, taking away our time and space, which led to our only blemish. Conceding early, after having most of possession has been a common theme lately but all good teams find a way to dig themselves back up to the surface. 

Moments after their goal, we were led by a determined Kevin Ridgway who 'willed' the ball up field, in their 18, and into the net to even up the score at 1 a piece.

We continued to press; Matteo Zito had 2 bona fide opportunities that rolled just wide plus their keeper made some timely saves. If it wasn't for him,  we could have had at least 3 more goals before the half. Our defender, Jameson Bevington reminded us to keep our focus. He was confident that the goals would come.

In the 2nd half,  once again we had the majority of possession,  effectively moving the ball upfield with fluid accuracy. Playing that high trap was a gamble that paid off until it didn't and their striker had a clear path to our goal but our keeper, Michael Maguire made an aggressive, incredible game saving stop by challenging their player and sweeping the ball away from his feet.  Had they scored, this game could have ended differently.

This seemed to light our 🔥.  We needed to get the next goal and it finally came off the foot of Sammy Bland-Lasso who let loose a low strike that was perfectly placed between their defenders and eluded their keeper. This was quickly followed by another brilliant strike from Carlo Zito. That sweet sound of the 'clang' of the iron cross bar, as the ball rang off of it and in, was
followed by the exuberance of his teammates !
 
Our 'utility knife' sub, Alonso Gartner added an extra insurance goal to make this a well earned victory on a hot, steamy night.

The aforementioned players had banner nights but we also had several others who contributed to our success, even if not on the score sheet…Kevin Pereira who was a menace on the wing, Ignacio Chiazzo Cardarello, Jeff Vandermeulen, and Fahad Boty controlled the inside mid-field.

The backline, led by Jameson, who had an extra gear tonight, Dennis Voltchek, Bright Fair,  Ahmed Rashid, and Chris McMahon all defended and moved the ball effortlessly.

Our shout out to Shawn Maguire for taking our team photo (which Ahmed was finally part of 😁) and Tony Z. for the pre and post-game beverages.
---
Final Result
WOLVES 4 : INTERNATIONALS 1
HEADS Held High for Our WOLVES OT2!
By: Mark 'Maaak' Burger, TEAM cOACH
---
It was a disappointing evening for the Wolves. In what could have been a title clinching match. The Wolves faced an unfamiliar yet strong lineup from the Ottawa Falcons.  The Wolves began brightly with 2 early goals.  First, Liam Smithies scored off a cross from Mike Popiel and then Timon Gareau slotted into the corner.  The Falcons responded soon after, but the Wolves ended the half with a slim 2-1 lead.  Yet, it didn't feel comfortable as the Falcons had begun to assert themselves.  Early in the 2nd half, there were a couple of turning points which worked against the Wolves.  First, on a high press, Maaakkk Burger stripped the keeper, faked him to the ground but as he was picking his spot, the keepers arm came out of nowhere and stole the ball back.  Shortly after, the Falcons were awarded a penalty, and hit the post.  But a phantom call declared Kevin Beyer had jumped the line before the kick and Falcons scored on the retake.  All momentum shifted and Falcons scored 3 more unanswered.  Liam scored a beauty to cut the lead, but a late Falcons goal sealed the 6-3 loss.

Post-game:  Corey Sul delivered a sumptuous post game meal, which was unfortunately subdued with news that Gloucester had won their match and taken 1st place.
 
A truly great season was marred by two poor performances, the first and last match, which shows the small margins of victory.
 
 
Editor's Note:
 
I felt gutted when hearing about the final result in our OT2 team's match last Friday night. A result that, in my opinion, shouldn't stand because their opponents were allowed to bring in 4 players in the final game of the season, that weren't even signed to their team or Club. 
 
This counters the true spirit of the game. 
 
And those 4 players were in on all 5 goals scored. You want to tell me they didn't effect the outcome of this Championship game?

I am as upset as I know our members of the Wolves OT2 are too but know that we are extremely proud of your play this year and I'm certain this will light the fire for next season. 
---
Final Result
WOLVES 3 : FALCONS 6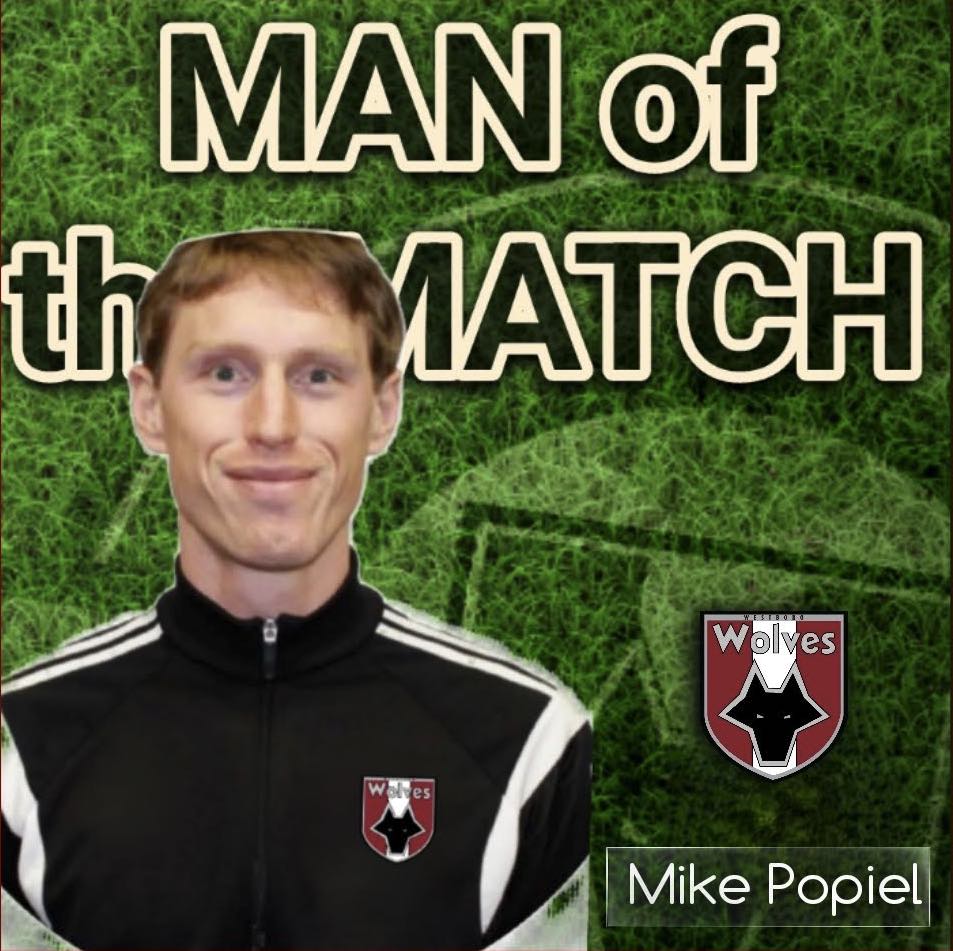 Another Clean Sheet for Our WOLVES OT3
John Bergeron, TEAM ASSISTANT MANAGER
---
On Friday, our Wolves OT3, with its sights set on securing a Top 3 spot, hosted Les Rapides d'Aylmer at Ben Franklin Park in a chippy affair.

We opened the scoring midway through the first half when a Kevin Judd corner kick found the head of Sean Debeau, who then accurately smashed the ball to the back of the net for his second goal of the season. Wolves take a one-nil lead into the break.

Dan Smith doubled our lead when he launched a rocket from 22-yards out that few keepers would save. It's his fourth goal of the season and put us ahead 2-0.

We capped off the night with Ervis Danaj scoring his fifth goal of the season. A cross into the box and a failed clearance ended up on his boot for an easy tap in.

Keeper Edson Resendes continues to frustrate opponents, earning his sixth clean sheet. He, along with his defenders in front of him shut down Aylmer's attacks.

Next week, the Wolves travel to Russell to finish off the season against a very strong Raiders team.
---
Final Result
WOLVES 3 : LES RAPIDES 0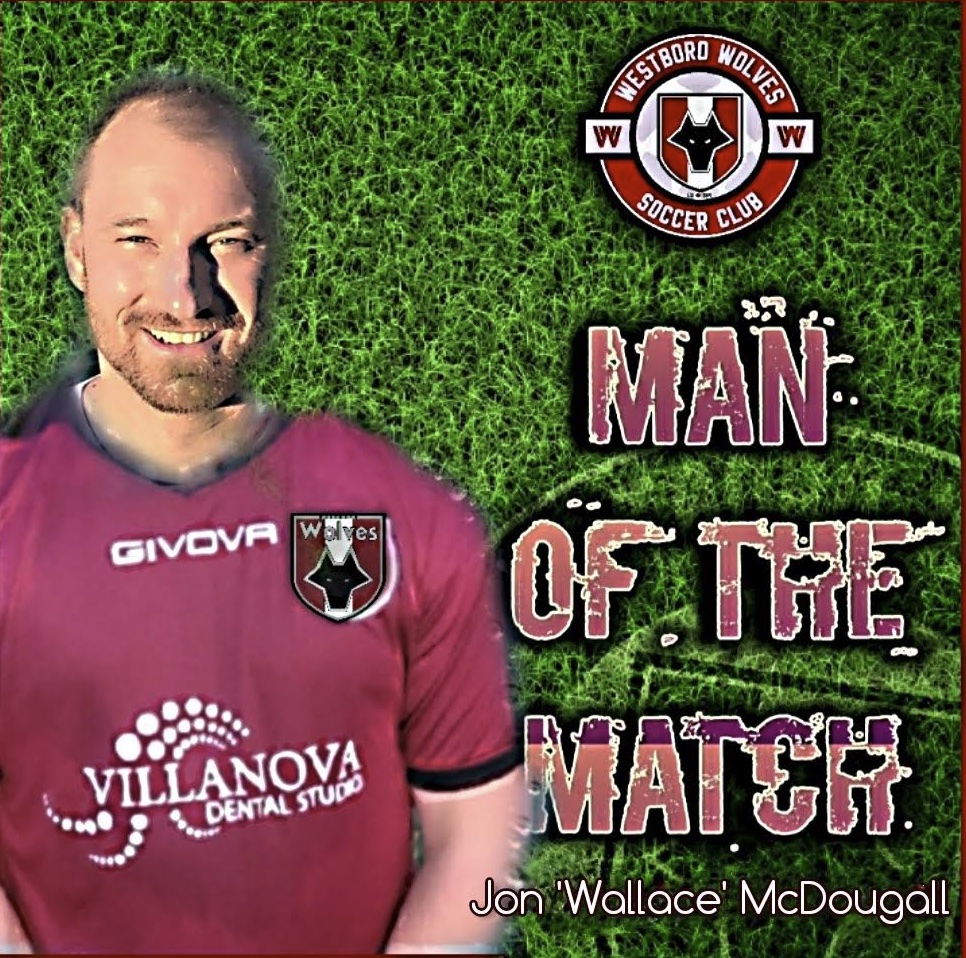 WOLVES OT4 Lose But Put Forward a Fearless Effort!
By: Adam Black, TEAMMATE
---
On Friday, September 2nd, the OT4 Wolves took to the Richmond Lions Park field against the division leading West Ottawa Jets. It was an early game in which these Wolves were looking to get back on track and back into the Win column. And on that note, the Wolves came out hungry and played a very strong possession game early on in the first half. They pressured the Jets backfield and created opportunities which ultimately led to a glorious strike by stalwart Wolves mid-fielder, Tim "tugger" Ralph. Capitalizing on a well-placed crossing attempt, Ralph's high-flying right foot provided the finishing touch. This was a goal where even Mr. Miyagi himself, would have been supremely impressed! Wax on, wax off… At the end of the first half, it was 1-0 for the Wolves.
 
Unfortunately, on this night, it was a tale of two tapes as the Wolves put it all on the line early and just couldn't carry the momentum forward, throughout the match. Not long into the second half, the Wolves found themselves tied after an unfortunate penalty call came against them inside the 18-yard box. A quick strike later, coupled with a few injuries and the Wolves found themselves hanging on until the end. 
 
All in all, the team played very well under the circumstances and simply ran out of gas. Despite losing 4-1, they battled hard, played respectable football and carried themselves with dignity throughout the contest. The team now plans to carry the positives forward into the final match against another top-ranked team in the Ottawa Bolides. 
 
Go Wolves go!
---
Final Result
WOLVES 1 : JETS 4
WOLVES OT5 Down EARLY!
By: Frank Maiorino, TEAM MANAGER
---
Wolves OT5 had everything to play for against Carleton Place last Friday night on a hard turf field at Beckwith Park in Carleton Place.
 
Our Wolves had a slow start as they had difficulty adjusting to a hard and fast turf field while facing a brisk wind and the sun in their eyes. Carleton Place showed their comfort playing on their home field stringing together numerous passes and through balls that put the undermanned Wolves defence on their heels. The result was two quick goals before the game was 20 minutes old. Wolves held strong for the final 25 minutes going into half down 2-0.
 
The second half was a different story. Wolves came out with a renewed sense of commitment and more aggressive approach by playing higher and putting more pressure on the Carleton Place defence. The tactic worked. Wolves first goal was due to strong play along the right side of the field which resulted in a strong cross into the box which bounced off several Carleton Place players onto to the foot of Oscar Arietta who flaming shot, careened off a Carleton Place defender and ended up on Qemail Vuniqi's foot, Q blasted a beautiful shot from 25 yards out into the top corner of the net – the comeback was on! 
 
The second goal was on a looping, perfectly placed Andrew Specogna corner kick that was headed into the net by Jefferson Daugherty making the game 2-2. The third goal, which came minutes later, was from a well placed through ball from Luca Ruggiero that sent forward Kevin Moorhouse on a breakaway. He calmly chipped the ball over the Carleton Place keeper making the score 3-2. The teams battled hard for the final 30 minutes but Carleton Place had one last push in them who were awarded a corner kick after pressing hard in the last few minutes of the half. The corner kick rebounded onto the foot of an unmarked Carleton Place player who took a desperate shot that bounced off the post, handcuffing Wolves defenders who couldn't clear the ball, landing on the foot of the Carleton Place forward who didn't miss. 
 
It was a valiant effort by the Wolf Pack who showed a never say die attitude to come back from a 2-0 deficit. 

The Wolves will now prepare for the final game of the year against North Dundas which could possibly determine 1st and 2nd place in the league. 
---
Final Result
WOLVES 3 : RANGERS 3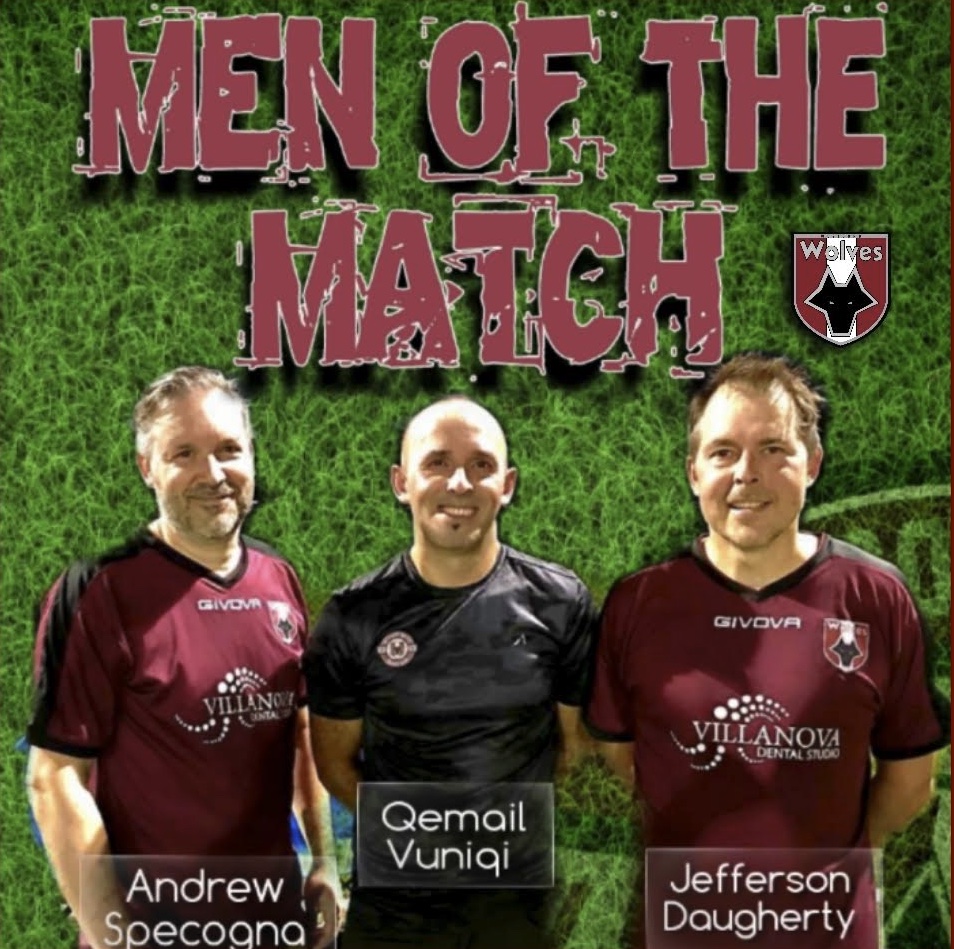 Enjoy the rest of your week everyone 🙏
FORZA WOLVES