The Sun sets on Another Soccer Season like no Other !
In what was a pandemic shortened season, we're grateful that we managed to get back to playing outdoor League games this summer, after almost two years of mandated hibernation but boy did it ever feel long and arduous!
There were some highs (some of our teams enjoyed great on-field success) and some lows (more injuries than I've ever seen). Thankfully there was the enjoyment of getting back on the pitch, as well, a lot of our players volunteered to play for our other Wolves teams and this truly supported what were trying to build here….a unified Wolf Pack!
---
OT2 Game Synopsis Provided by Mark Burger
The season finale just happened to be the toughest match of the season against the first place team from the Capital City Ambassadors, who had comfortably dismantled the Wolves in a pre-season friendly (editor's note: our team played shorthanded).
Given the strength of the opposition, the Wolves deployed a defensive 4-5-1 formation, in an effort to crowd the midfield and breakup the flow of their very talented players. It worked early on and the Wolves grabbed an early lead with a long-ball shot (or was it a clearance?) from Lloyd Fernandes that dropped just over the outstretched hands of their keeper. It was beautifully placed!Unfortunately, the lead was short-lived, as our opponents responded with 2 quick goals, temporarily deflating the Wolves.
However, battle on did the Wolves and they continued to deny space to the visitors. This hard work paid off with a turnover and that led to a beautiful goal, a chip shot over the keeper, by Club call-up, Q Vuniqi. (Another editor's note: Q has played for, and scored with, all 4 Wolves teams this season ).
It was 2-2 at the half, and the opponents were starting to panic, especially since they needed the full 3 points to secure the division title.Unfortunately, injuries began to take their toll on the Wolves, as most, if not all of our back line, suffered injuries and the constant flow of substitutions, combined with a tired midfield, opened up opportunities for our opponents and they were clinical at exploiting them. A wonderful free kick, followed by a penalty, and suddenly, the odds were stacked against the Wolves. We continued to battle and earned our own penalty, expertly taken by Derek Koch. Unfortunately, it was too little too late, and the Wolves fell 6-3 in a very gutsy effort, against a very strong opponent.
Our 'Man of the Match', Mark Burger, amplified the gutsy effort of the team, going in hard on every challenge in an attempt to disrupt the flow of our opponents.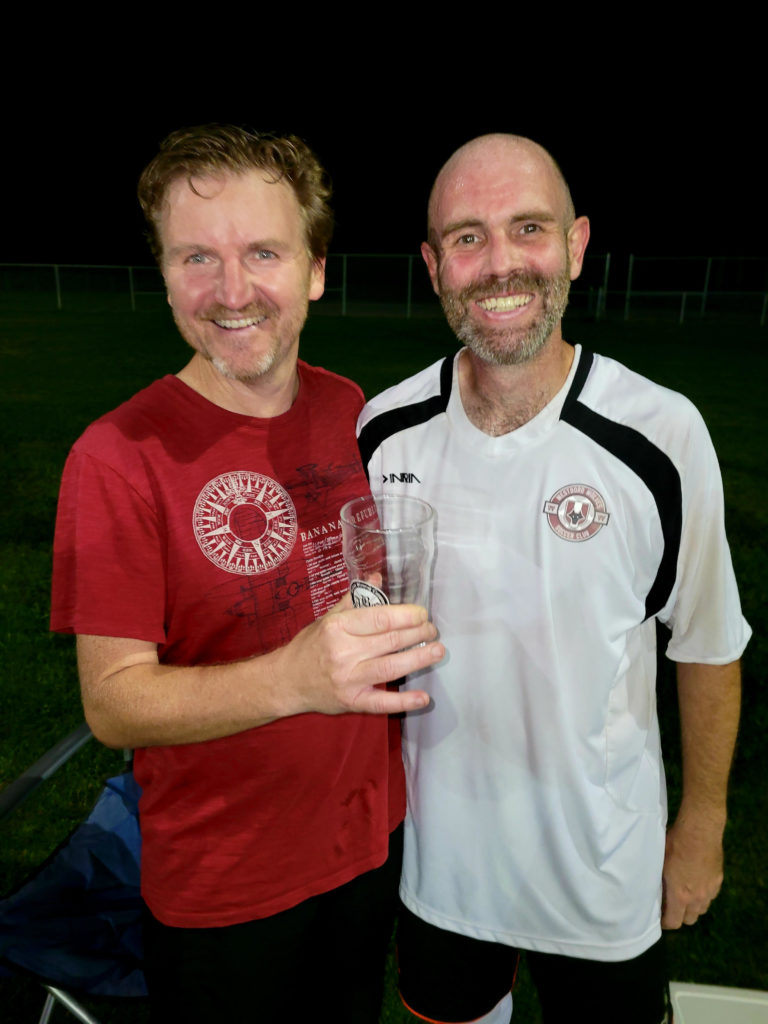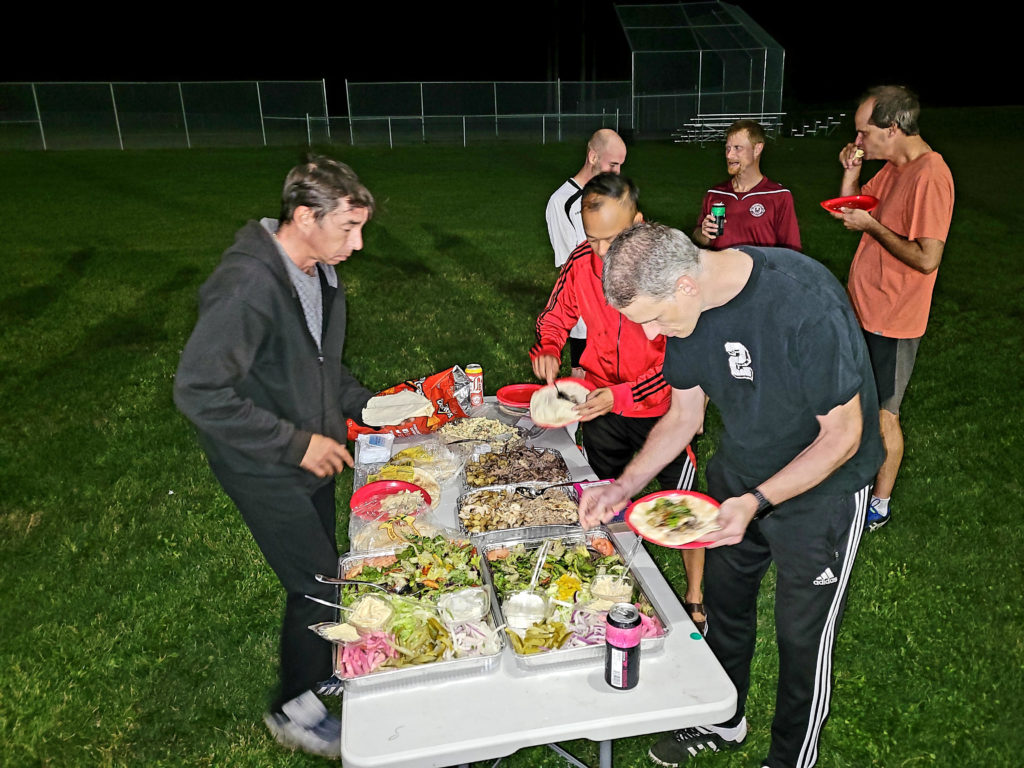 Well done lads in ending your season with class!
---
From OT4's keeper, Amedeo Melone: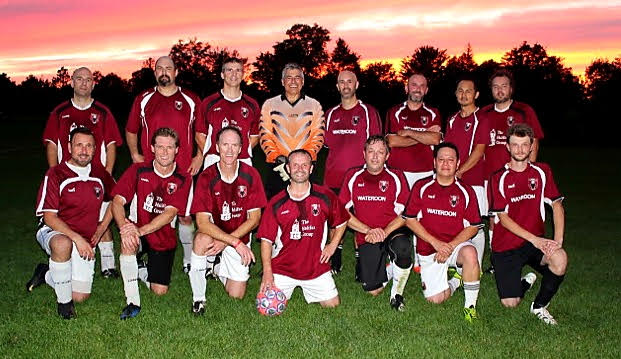 A hard fought mid-week make-up game rescheduled from a previous storm-shortened match. The Wolves scoring early as Peter Stewart beat their keeper taking it on the inside. Our opponents, Sporting Peru, responded with a beautiful top corner shot (and goal) from 20 yards out. The continued play was aggressive with the Wolves stopping countless attacks to hold the score line until the final minutes of the second half, down 2-1 the Wolves were able to tie the game, another goal scored by Peter, only to be overcome by a full frontal attack by Sporting Peru and we were down 3-2.
Without giving up and through countless attacks, the last few minutes of play, the Wolves finally earned a free kick which resulted a Scotty Grayperfectly placed shot from 25 yards out. This caused a melee, a goal mouth scramble, and an astute heads-up goal by the Wolve's, Rob Lafleur. He promptly pulled a 'Ronaldo' and celebrated by pulling off his team jersey. Not a good look but well worth the yellow card that followed. The sun was setting and it a 3-3 game. The Wolves OT4, with support from the OT6 Wolf pack, demonstrated their ability to stay focused despite many controversial hits and over- dramatizations to take a point home. Lots of beverages were available after the game …another 'yellow card' to whomever forgot to bring the BBQ – though a great end to a unprecedented season.
Bring on 2022!