WOLVES MR4 Tame da Bears!
By: Tony zito, TEAM MANAGER
---
We needed this type of game!

We were tasked to play with 'urgency' and we came determined to make our opportunities count.

On a hot and humid night, our bench was short but that didn't deter anyone from hustling from the opening till the final whistle. The past few games, we've played well enough to win but that elusive 'extra' goal was hard to get. It took winger, Kevin Ridgway to start tonight's 'goal carousel' when he pounced on a loose ball in their 18 and scored our first of many goals.

Speedster Kevin Pereira actually scored 2 goals, burning their left-back twice. There was no chance he was offside on that first one. But he put his head up, went back at it and made that next one count.

And that laser from Qemail Vuniqi….I've been waiting for that Q, it was an absolute bullet. No one could have stopped that shot.

The goal scoring was so infectious, on Dennis Voltchek's encouragement, and my confidence knowing our back line was impenetrable, on  our corner kicks, I made a couple of runs to their 18 and even got a couple of shots off. TONY the TOE!!!!

I missed seeing goals # 4 and 5 because I was secretly ordering pizza for everyone, and the surprise was on us, when it never arrived!!! 

There was a 'focus' to our play. We moved the ball really well and if we lost it, we worked harder to get the ball back. They never really threatened with their attack. They did have about 3 good runs but our back line and our keeper, Michael Maguire stood tall.

Congrats MaGoo on your shut-out!

Goal scorers:
Qemail – 2 goals
Kevin R. – 1 goal
Kevin P. 1 goal
Carlo – 1 goal 

Thank you to Dennis Voltchek and Chris McMahon for the beverages. And to all the family members and friends who came out to support us.
---
Final Result
WOLVES 5 : BEARS 0
WOLVES OT2: All Available Hands on Deck Lead to Statement Win!
By: Mark "Maaak" Burger, TEAM COACH
---
Despite mid-week concerns of a shortage of players, the Wolves cobbled together a solid lineup and continued their push for the title with a resounding 8-1 thumping of an undermanned Inter Milan squad.  

With thanks to OT 5 call up, Matthew Crosier, the Wolves fielded a lineup of 13 players, which proved enough on a hot and humid evening at Pinecrest Park.  Their opponents began with only 10 players, but the Wolves played tentatively until Milan's 11th player appeared, and from that moment the Wolves took over the match.

With 2 goals from a returning Timon Gareau and one from Liam Smithies, the Wolves went into the half with a 3-1 lead.  In the second half, after an inspirational appearance from injured manager Maaaaakkkk, helping as a  linesman, the Wolves applied the pressure on a wilting Inter Milan.  Liam notched his second, rookie Kyle Ingram scored his 1st 2 goals for the club, Derek Koch scored on a tap-in and Eamon Kavanagh rounded out the scoring with a beautiful top corner shot, for his 1st of the year. 

Kevin Beyer and Bert Lee were commanding at the heart of the defence, breaking up all attempts at their counter attack.  The goal of the season was almost accomplished with Duc Tu running the length of the field to latch onto a Liam cross, only to head it just wide of goal.  No matter, mission accomplished.

The boys celebrated with a feast catered on by Bert and Derek.

Editor's note: Well done lads!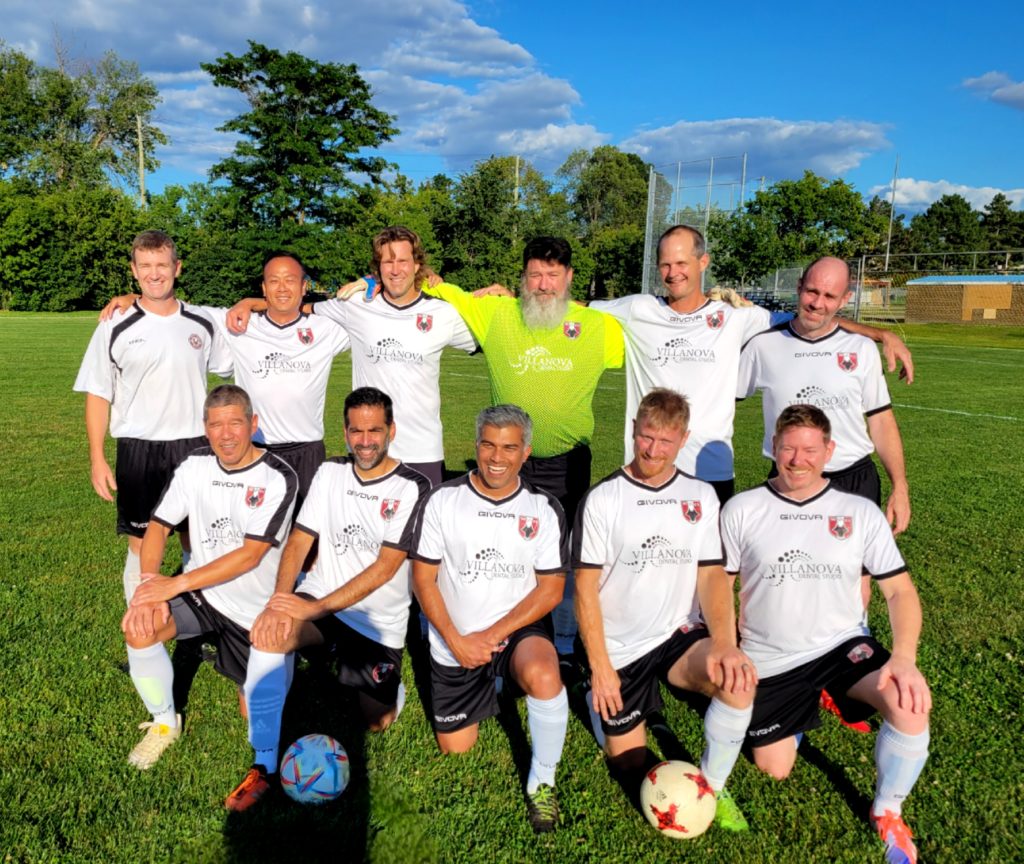 ---
Final Result
WOLVES 8 : INTER MILAN 1
WOLVES OT3 Overcome the Eagles
By: John Bergeron, TEAM ASSISTANT MANAGER
---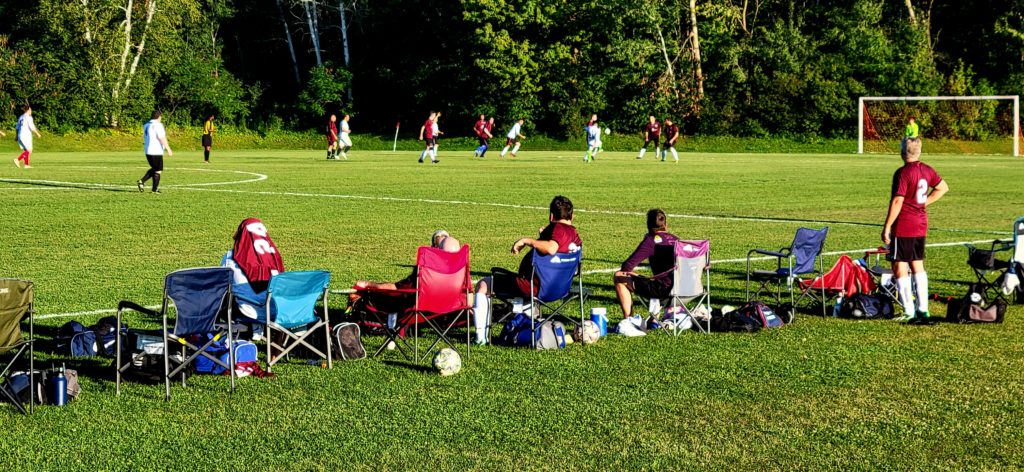 Our top of the table Wolves OT3 hosted the mid-table Capital City Ambassadors Eagles on a very hot evening at Ben Franklin Park.

Possession was much in our favour from the outset but we could not generate many shots on target. Late in the first half, the Eagles struck first, sending a hard shot past keeper Edson Resendes, ending his bid for a fourth consecutive clean sheet.

We equalized in the second half when OT5 call up, Vince Wienecke, volleyed a thunderous shot past the keeper from just inside the penalty area.

We took the lead in the final 15 minutes when striker Brian Mulligan put his boot on the ball during a melee in the Eagles' six-yard box.
We nearly popped a third goal when Jeff Beaty had a one-on-one breakaway with the goalkeeper from 30 yards out, but his shot found the goalpost which amused and annoyed some of the rest of us.

In the end, it was not detrimental as we came away with a 2-1 win.

Special thanks to OT5 call ups – Vince Wienecke, Qemail Vuniqi, and Luca Ruggiero – each contributed to our victory.
---
Final Result
WOLVES 2 : EAGLES 1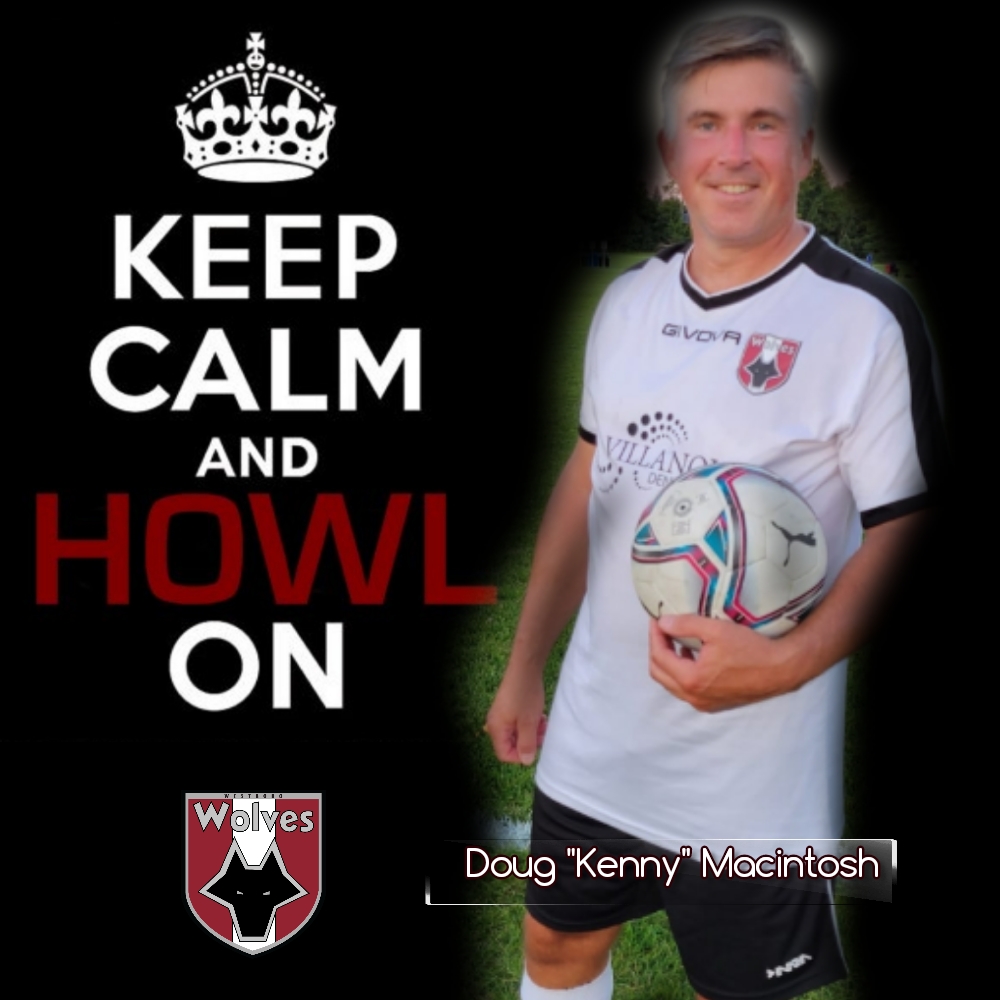 WOLVES OT4 Keep Rollin' and Make it 2 Wins in a Row!
By: Adam Black, TEAMMATE
---
It has certainly been a Jekyll and Hyde season for our Wolves OT4 thus far in the schedule. And with that said, it was definitely the "monster" who came out to play last Friday night at the Richmond Lions Park! And this was very unfortunate for our opposition, the West Ottawa Soccer Seals OT4 team,  as they were looking to take a stranglehold on their positioning above the Wolves in the OT4 League standings. 

Led by the swift play of striker, "Pistol" Pete Stewart, the Wolves once again dominated on the offensive side of the pitch.  On the back-end, the Wolves saw stalwart play from their defensive group but were clearly led by the play of our stellar goalkeeper, Andrew "the Rock" Howard. 

Wolves' fans were shocked and dismayed on how durable the soccer ball was on this night, as some believed they even heard faint screams (from what was believed to be the ball) after many of Howard's high-powered goal-kicks! His presence and play within the team's 18-yard box clearly helped provide the team with an air of confidence on this night!

Goal Scorers:
Jason Leclair
Scott Gray
Peter Stewart 
Rob Lafleur

This marks back-to-back wins for what clearly appears to be a rejuvenated group. 

Go Wolves go!
---
Final Result
WOLVES 4 : SEALS 0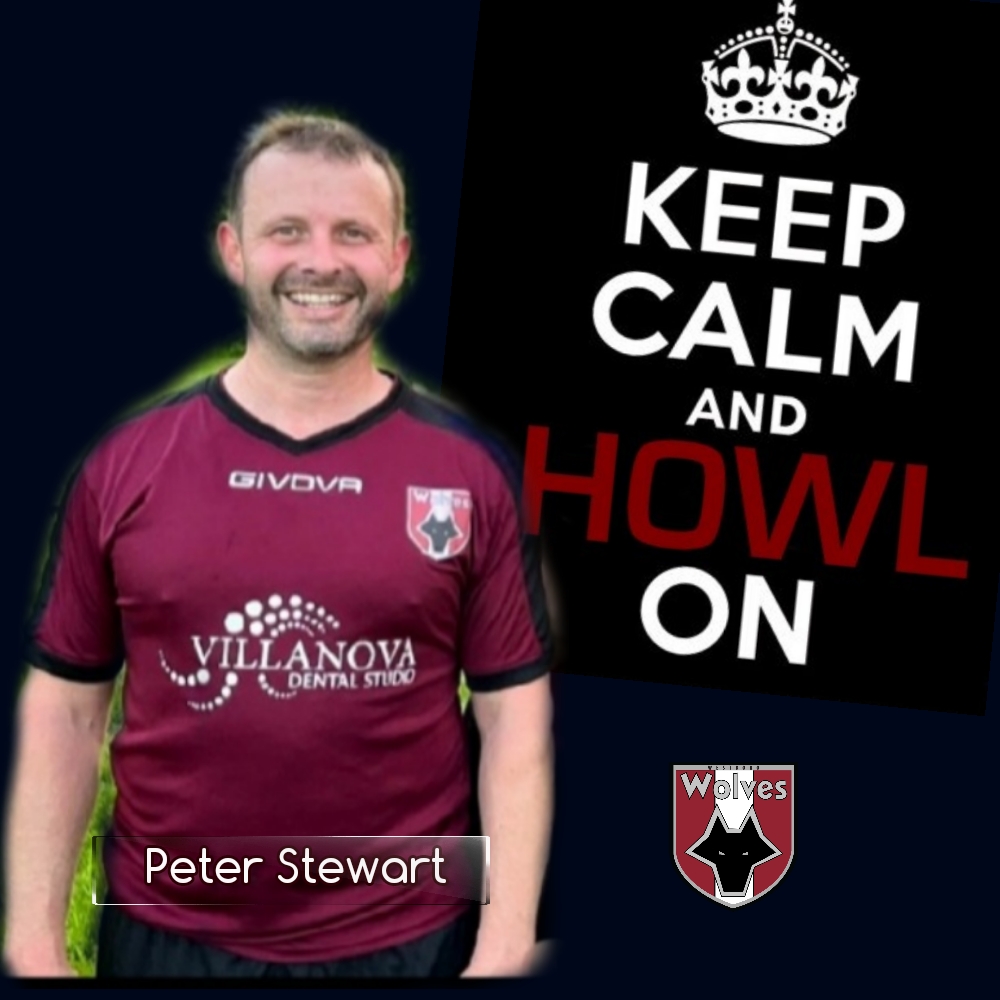 WOLVES OT5: BYE Week
by: Gone Fishin'
---
---
Editor's Note: Although the WOLVES OT5 team enjoyed a BYE week, several of their players did help out and play in our OT2 and OT3 team's games.

Have a great week everyone!
FORZA WOLVES