'One' is the Loneliest Number!
by MR4 Team Manager, Tony Zito
 I believe the common belief at the end of our latest match was that, once again, we played a good solid game but lack of finish, did us in again.
One goal wasn't enough and we had several opportunities to score many more, and because of that. This tie feels like a loss. We let this team hang around and if it wasn't for our keeper, Michael Maguire who saved us on at least 3 occasions, with his stellar play, the outcome could have been much different.
I applaud our ball movement, our ability to win balls, our first strike was caused by pressuring their 'D', who coughed up the ball, and it was adeptly pounced on by Kevin Pereira which led to our first goal.
From there, other than the odd run from our opponents, we had this team.
If it weren't for two fouls called, strangely on us, they would have been nowhere near our goal.
Thank you kindly to our Wolves OT2 call-up, Eamon Kavanagh who was impressed with how our team played, as we were with his efforts tonight. Thank you again Eamon.
And to all of you, this is the shortest bench we've had this season, a lot of guys away and most of you played the full 90 plus minutes and I'm sure were exhausted. I hope you all know that despite my rants, I appreciate you even more because of games like this one. The effort is always there.
Final score:
WOLVES 1 Falcons 1
Our Goal Scorer: Kevin Pereira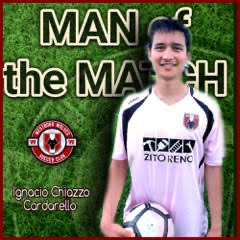 Nacho was once again a force on the pitch, he and Diego Gartner controlled the inside mid-field. Honourable mention to Kevin Pereira. for his goal and speed on the ball, as well as Jameson Bevington, Chris McMahon, and Ahmed Rashid. for their back line prowess.
---
Moving on Up!
by Wolves OT2 Team Coach, Mark Burger
With a rare Friday night off, the Wolves OT2 team took to the field on a Sunday night to play the Ottawa Falcons. Missing its two young gun wingers, the Wolves started slowly, but had the better of the early play. They notched the first goal, when Derek Koch beat their offside trap, to wild protests, and calmly slotted home on the clearest breakaway you will ever see. But the Falcons fought back to tie the match. Making his first appearance as a Masters spare, Phil Oaks was welcomed back with an elbow to the nose, requiring treatment, and a tweak to the hamstring. He did nearly manage a vintage Phil-type goal, in the 2nd half, only to narrowly miss the net.
Early in the second half, the Wolves momentarily took over the match, with 2 more goals from Derek, the first on a header and the hat trick goal on another breakaway.
It seemed things were well in hand at 3-1. However, the Falcons battled back again to tie it at 3-3. It took some time for Wolves to recover their momentum, and it was courtesy of a lovely turn and through ball by Eamon Kavanagh into Derek, who crossed right onto the foot of Mike O to slot home and regain the lead. Once again, however, the Falcons tied it up off with a volley from a corner kick. But who would come and rescue the 3 points for the Wolves? None other than Derek Koch with his 4th of the night, a header to the top corner from a delightful left footed cross from Shezi Aziz. The icing on this cake, was that on the field nearby, the 3rd placed Gloucester team knocked off 1st placed Hellenic 1-0, to put the Wolves OT2 alone in 1st place for the time this season.
An absolute gem of a 'Man of the Match' performance from Derek Koch (seen here celebrating with teammate, Domenic Morgante).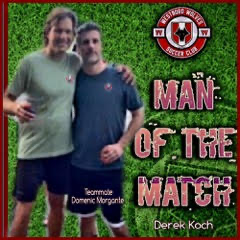 We capped off  the post-game festivities with an Indian food feast, courtesy of  Shezi Aziz!
---
Double Your Pleasure, Double Your Fun!
by Wolves OT3 Asst. Team Manager, John Bergeron
Our OT3 Wolves had a busy weekend with a pair of matches on the docket.
Last Friday evening, the lads tangled with Croatia Jadran, the league's second place team, at kickoff. This was a very competitive game with the teams trading a number of chances throughout the 90 minutes.
We thought to have cracked the deadlock ten minutes into the second half as Jun Baietti attacked from the left side of goal and fired a shot off the far post that rebounded back to the keeper, towing the goal line but never crossing. Shortly thereafter, Croatia Jadran took the lead 1 – 0 on a one-one-one match up in which they out-muscled a defender and fired a shot beyond our keeper's reach.
Confidently, we continued to attack, looking for an equalizer but it was not to be, as our opponents put the game away with a second goal in the final minutes of the match.
The final score, 2 – 0 for Croatia Jadran.
Special thanks to our call-ups, Russ Arthurs and Mitsuo Yamada from our Wolves OT4 team, and Eamon Kavanagh and Bert Lee from our OT2 squad.
Bert Lee was voted as Man-of-the Match for his solid defensive play, timely tackles, and composure, shutting down one of Croatia's best players virtually all night.

Take 2!

Less than 48 hours later, we travelled to Manotick for a match against OSU at George Nelms Field. This match started with some controversy as OSU fielded ineligible players to fill their roster. Despite this attempt to bolster their squad, we dominated play from the opening whistle, attacking their weak back line and creating chances. We opened the scoring with Elliot Faller, hiseighth goal of the season. He remains in the Top 5 scorers of the division.
Well done Elliot!!!

Not long after, we scored again when a well-placed cross from Marty Habicht found the head of Tyler Duncan for his second goal of the season and we took a 2-0 lead into half time.
At this point, several of the ineligible players from OSU departed when it became clear that their permits were not authorized, thus rendering them ineligible. Not protocol and not cool!This fired up the lads even more and we pressed on in the second half, controlling most of the play and continuing to generate many chances. Any thoughts of a comeback were quickly extinguished when striker Jeff Beatty walked around the OSU keeper on a one-on-one and slow-rolled a shot into the net, his second of the season, giving us a 3 – 0 lead.
Unsatisfied, the lads pushed on for more which created the occasional counter attacks for OSU, none of which troubled our keeper, Edson Resendes. The few attacks OSU had all night were easily thwarted by our defenders.
The final salvo was a great effort by Jules Alie, who fired home his fourth goal of the season, and also our fourth of the night. All evening, Jules' creative play catalyzed the offence.

The final from Manotick, Wolves 4 – 0 OSU Manotick
'Men of the Match' honours go out to the entire back line consisting of Eric Chauvin, Evan McCoy, Doug "Kenny" MacIntosh, and Brian "Smokey" Mulligan.
---
Game Recap OT4 Wolves vs Lynwood Red Stars
by Wolves player, Adam Black
It turned out to be a blistering hot affair at Ben Franklin Park last Friday, both weather wise and on the field, as the OT4 Wolves ran tooth and nail with the fiery Lynwood Red Stars! There were chants of "Scooby-Doo where are you" as the Wolves climbed ahead to a 2-1 lead led by a pair of strikes from sure-foot of Ada Kennedy!
As tempers ran hot, the Wolves were able to quickly refocus their on-field aggression, while being directed by sage guidance from team leaders like Mark "Chipper" Jones and Tim "tugger" Ralph. This renewed focus primed the push towards fending off the opposition, after unfortunately relinquishing what had been a lead at the mid-point of the second half. This game also saw its fair share of colourful cards being dealt, as the referee put his CasinoRama blackjack skills on clear display!
Special mention goes out to grizzled veteran defender, Dave "knuckles" Bryan for his hard-nosed play in the 18-yard box!
This game ended in a hard fought 2-2 draw.
And fortunately all players made it home safely to their respective families afterwards. Go Wolves go!
(Editor's note: well done Adam, on your first contribution to our blog. You do know that now you're on the hook for more).
Points for our Wolves OT4!
---
Wolves OT5 Continue their Winning Ways!
by Wolves OT5 Team Manager, Frank Maiorino
The Wolves, Kevin Moorhouse opened the scoring with a blast to the corner of the net after some deft passing from striker, Hasim Hoti. Feisty Fusion FC continued to play hard and win several one on ones after the goal, but our Wolves began to take control of the midfield. Last week's player of the game Luca Ruggiero then took a wonderful pass on the left side of the field and blasted his own shot in the top corner making it 2-0.
Qemail Vuniqi, fresh from summer vacation confidently put the third Wolves goal away. The fourth came on a well-placed header, again involving Luca Ruggiero.
Our backup keeper Mark Petch came up with some timely saves protecting the 4-0 lead at the half.
The second half started off well for Fusion as they broke through behind the Wolves D poking a goal behind the Wolves keeper making 4-1. Wolves quickly reacted when Qmail Vuniqi took the ball at the top of the Fusion box, turned and placed a beautiful shot into the bottom left corner of the net making it 5-1.
The Hoti and Hoti show took over from there as they combined for two goals, Bujar with a looping shot and then passing the ball to Hasim who was tackled in the box as he deflected the ball home. Fusion then scored a flukey goal following a scramble in our box, make the final score:
Wolves – 7 Saigon Fusion – 2
'Men of the Match' were Kevin Wirvin, Ted Pilon for their relentless play in the midfield and Mark Petch, who filled in admirably as our keeper.
Our Wolves are looking forward to the rematch against Saigon Fusion, next Friday!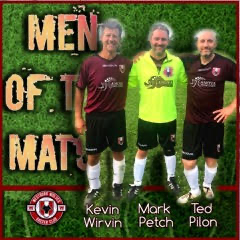 ---
A week where ALL our teams earned valuable points.
Currently, our OT2, and OT5 teams are in 1st place, our MR4 team sits in 2nd place, the Wolves OT3 team is in 3rd, and our OT4 team finally earned some well-deserved points. Let's keep up the effort and great things will follow.
FORZA WOLVES !
---
Westboro Wolves Soccer Club