BACK in the WIN Column!
by Wolves MR4 Team Manager, Tony Zito
How good did this win feel?
On a hot, humid night, the 'soaked in sweat' jerseys showed that we were working hard and it was proof that we wanted a favourable result. We deserved it and we went out and earned it.
This team played better than their record but it could be deceiving, they had many call-ups for this game. Probably most of their speedy forwards. We contained them well for most of the match. Despite their physical, sometimes reckless play. Their attack was predictable, they booted the long ball and tried to beat you with their speed. With only one official, they caught a break on their 3rd goal, which was clearly off-side. They were pressing and we were holding well. We're getting better at game management. We sealed the win when we knocked the wind out of their push back after we scored those 2 quick goals to make it 4-2. Give them credit, they kept coming at us and we needed to defend to hold onto our slim lead.
Final score:
Wolves 4 – Sporting Peru 3
Wolves MR4
'Man of the MATCH'
Dylan was a force, especially late in the game by 'holding' possession deep in their own end, negating their ability to move the ball up field.
Thank you to Jameson Bevington and Chris McMahon for the variety of postgame beverages and to CTV News Ottawa, who sent a crew to our game.
---
Wolves OT2 Tame Inter!
by Wolves teammate, Kevin Beyer
For the third straight week, the Wolves OT2 were in a battle with first place implications, this time at Gloucester's Hornet's Nest against undefeated Gloucester Inter. The night started with a moving pep talk and graphical representation of the team strategy by stand-in Skipper, Eamon Kavanagh. The team was at attention and ready to go come kick-off.
After a little early rust removal, the game progressed in earnest with physical and tactical domination by the Wolves as they cut through the Inter midfield and defenders, almost converting on several grade A chances early in the game, including a number of chances off crosses, the best a crushed header by newly shorn Peter Worthing, and a missile of shot from Mike Popiel, both missing just high. The pressure and relentless attack finally paid off when Worthing launched a hope and prayer volley which was guided by the wind left and right and finally into the top corner. The lead was short lived as Inter scored a fluke, or a great goal, hard to tell, not long after. The half ended 1-1, but the Wolves looked in total control.
The second half saw the wind in the Wolves favour as cross after cross landed dangerously in the Inter box and shot after shot narrowly missed. Liam Smithies appeared to have cracked the game open with some sort of upper body deflection. But good guy Liam could not find a loophole in the rules or human anatomy when the ref asked if the ball touched his hand, and the goal was called off. Thankfully, Liam decided to use his foot, and smashed one in from close range two minutes later. Multiple chances followed, and Inter turned up the pressure, but the game ended with a solid 2-1 Wolves win. Our other goal scorer was Peter Worthing.
Westboro owned every area of the pitch and there were multiple standout performances. Great night all around, ending with the Wolves at the top of the table. 
'MAN of the MATCH' was Big Panda himself, Chris Stone, for being almost unbeatable in net, despite not unleashing a single donkey punch or punch attempt.
Photo of the Man of the Match Chris Stone, celebrating with teammate Domenic Morgante and a family pet!
(Editor's note: it seems to be a common theme here, where Dom makes his way into MAN of the MATCH photos). 
---
Depleted Wolves OT3 Press On!
by Assistant Manager, John Bergeron 
Wolves OT3 were at Ben Franklin last Friday to square off against Ottawa Hellenic. Injuries, and now Covid, have ravaged our line-up, but through persistence, the lads pressed on!

We opened the scoring on a Jules Alie goal assisted by a great through ball by Ervis Danaj. Ervis then doubled our lead with a left-footed free kick that no goalie would dare save. We would add a third goal before the half was over when a Kevin Judd shot (or was it a pass?) sailed over a number of heads and only hit the netting. 3-0 at the break!

The second half was more of the same as we popped a fourth goal from an odd-man counter attack. Fresh off the injury list, our own Troy MacFarlane, from the right wing, put a cross into the middle that found the foot of Brian Mulligan at the top of the box, and with the keeper challenging Brian, he calmly squared a pass to Ervis who scored his second of the night.

Relentlessly, we pushed for more and got it, when Jeff Beaty scored on a near carbon copy of his goal against OSU last Sunday, as he walked around the keeper and tucked it away.

Not to be outdone, our man of the match, Marty Habicht, capped off the scoring as he trapped a well-timed, perfectly-weighted pass from Kevin Judd, and from a short breakaway, chipped the challenging keeper.
(Editor's note: This is Marty's 2nd 'Man of the Match' selection this season). Well done Marty!
The final was 6-0 , and now we prepare for a doozy next Friday against S.C. Bosnia.
Thanks to Wolves OT4's, Mitsuo Yamada
for playing part of our game before having to head to Richmond for his own.
---
Wolves OT4 Missing Some POP!
by Teammate, Adam Black
It was a late game under the lights last Friday, July 22nd in Richmond, as the OT4 Wolves took to their home field for the first time in a long while. It was a very stiff challenge presented on this night, as the top-ranked West Ottawa Jets came to town. With 1 very BIG bag of corn sitting on their sideline, picked fresh from a local farmer's field in Richmond.
Our Wolves came prepared to play and ready to earn their post-game corn roast! (This was a motivational tactic that wily veteran midfielder, Russ Arthurs
described using successfully back in the late 70's). But unfortunately, it was the Wolves who found themselves down early and trailing for most of the game after an early strike snuck its way past goalkeeper, Andre "the Giant " Nadeau, who had a tight watch on the Wolves net all game long! This was a game that also featured many ups and downs, including a missed penalty kick that Scottie "the hammer" Gray rang off the crossbar. The inspirational play of Marco 'the Piper" Campbell was certainly of note, including his goal that came off a brilliant redirect in the dying minutes of the match.
'Man of the Match' was Scott Gray for playing his first game of the season, stalwart defensively, and quite simply without missing a beat!
This game may have ended in a 3-1 defeat, nonetheless, the team played well.
(Editor's note: So maybe, on this night, there wasn't much POP, but there was some CORN!!
---
WOLVES OT5 Fall to Saigon Fusion
by Team Manager, Frank Maiorino
Wolves OT5, who played with a very short bench, were humbled Friday night as they fell to a motivated and persistent Fusion Hoang team that was focused on avenging their 7-2 loss the week before.
Fusion started the game positively with some well-timed tackles and tight marking that pressured the Wolves to pass sooner than they would have liked. This resulted in early possession in the Wolves half of the field early in the game. It was at this point that a Fusion player took a looping shot from well outside the box that handcuffed Wolves keeper Proulx who tipped the ball onto the crossbar back into the field of play where it found the forehead of an perfectly placed (or lucky) Fusion Hoang player who headed into the back of the Wolves net – shockingly give Fusion a 1-0 lead.
The Wolves regrouped and began stringing together some nice passes frustrating Fusion Hoang players who began to play very recklessly pushing unsuspecting Wolves players in the back or kicking players in the stomach, nowhere near the play. Despite this poor sportsmanship and permissive refereeing, substitute Frank Maiorino took a nice pass in the midfield and dribbled between two Fusion players, who tried to push him to the ground, as he penetrated the box. It was at this point that he spotted leading scorer Qemail Vuniqiwho received a beautiful pass from Frank and placed the ball neatly into the far side of the goal tying the game 1-1.
The battle continued in the second half as teams fought hard for every ball. Fusion then scored a second as they capitalized on a Wolves giveaway crossing the ball from the baseline over out keeper Proulx, right onto the head of a Fusion player who was standing unmarked by the far post and he deftly headed it into the top corner of the Wolves net giving Fusion a 2-1 lead. The Wolves fought back hard but wasted numerous opportunities that uncharacteristically hit the post, the side of the net, or sailed over the net.
Final score 2-1 for Fusion Hoang. Wolves hope to rebound against a very competitive Fitzroy Harbour team this Friday in enemy territory.
Our 'Men of the MATCH'
For Marco's defending or Qemail's goal, and persistent effort to get another!
---
FORZA WOLVES!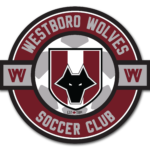 ---