MR4: Now that's More Like it!
By: Tony zito, TEAM MANAGER
---
I'm sure we looked across the pitch at our opponents in our game and saw mismatched jerseys, numbers barely hanging on, most of them crudely made using tape, and thought, this is going to be a cake walk. For the first 10 minutes of this game, we started much like we had in our previous 2 matches, we dominated.
We were moving the ball well, using our speed, finding seams with accurate open-space passes. This allowed our strikers to enjoy excellent looks on their goal. Getting that first goal was so important. The second gave us more confidence. With that conviction, it led to more communicating and encouragement on the pitch and the sidelines. I'm extremely pleased. That's the WOLVES way!
More of this please!
This game was exactly what we needed after a couple of tough matches to start our season. We know our record didn't reflect the effort we've put in. Did the simplified formation help? Maybe? The extra striker, especially in this game, gave our opponents all they could handle. The result tonight was flattering for our opponents, we could have had a lot more goals.
Our expectations were that we should win this game.
Our execution made sure we did!
Well done and be proud WOLVES!
---
Final Result
WOLVES 7
INTERNATIONALS 1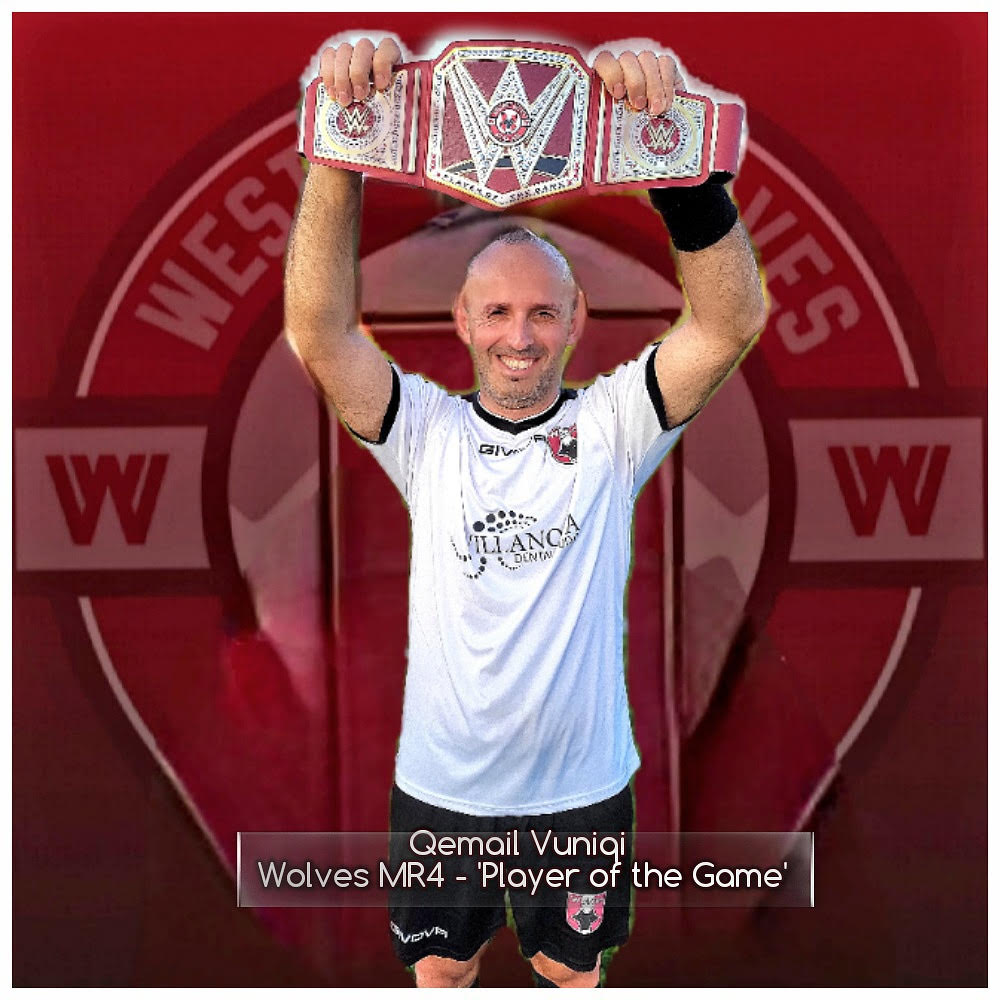 OT5: Undermanned, No Problem!
By: Adam Black, PLAYER
---
The Ottawa Bolides came into this match listed as heavy favourites in the Vegas books. However, the oddsmakers and an unsurprisingly high air quality index couldn't fan the flames on what was an extremely undermanned, yet fiery Wolves OT5 team on this night!

It was Sono Otoko (the man) himself, Mitsuo Yamada who starred in the backfield, thwarting several of the Bolides offensive attacks all game long. That standout effort was complemented by timely goals from contract-striker, Q. Vuniqi and Jon "the Hamstring" Bain, who exited the game immediately after making his mark and scoring!

An honorable mention goes out to Wolves goalkeeper, player coach, and team treasurer, Amedeo Melone (and his goal posts), who not only turned aside a late game penalty-kick but also the secondary and tertiary attempts on the very same play. This feat of strength, determination and luck was enough to keep the tying score alive until the games end! Well done Ame and his goal posts!

By the final whistle, it was a hard-earned 2-2 tie; a small victory for this battle-hardened bunch of Wolves, under difficult circumstances. And as a result, the post-game cigars were that much more enjoyable!
---
Final Result
WOLVES 2
BOLIDES 2