WOLVES MR4 Avenge Earlier Loss
By: Tony zito, TEAM MANAGER
---
This is the type of response we needed.  I know I didn't stress the 'sense of urgency' nor the 'up tempo' play we needed to start this game. I didn't have to. The message was clear from how we started this game. 
 
We knew going in, that we couldn't let this team hang around like in our last match. They won a close game we felt we should have won. This time we didn't want to squander another opportunity to bank the 3 points. We deserved this victory  because we were solid from back to front. The final score could have been a lot higher.
 
I asked for a win, and you all delivered, I sincerely thank you. 

Goal scorers:
Carlo Zito – 2
Q. Vuniqi – 1
Jameson Bevington -1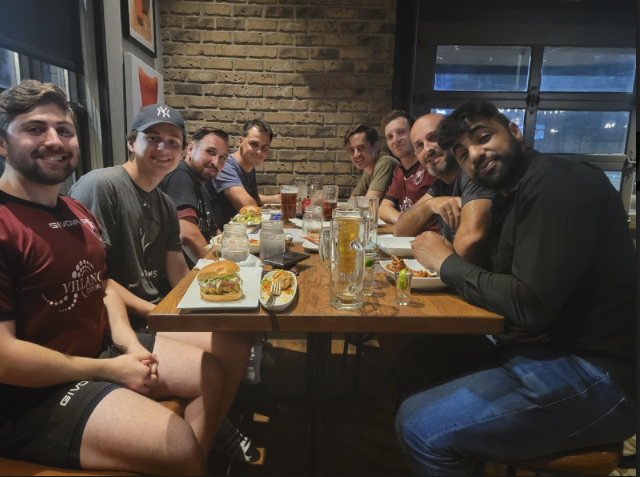 ---
Final Result
WOLVES 4 : HORNETS 1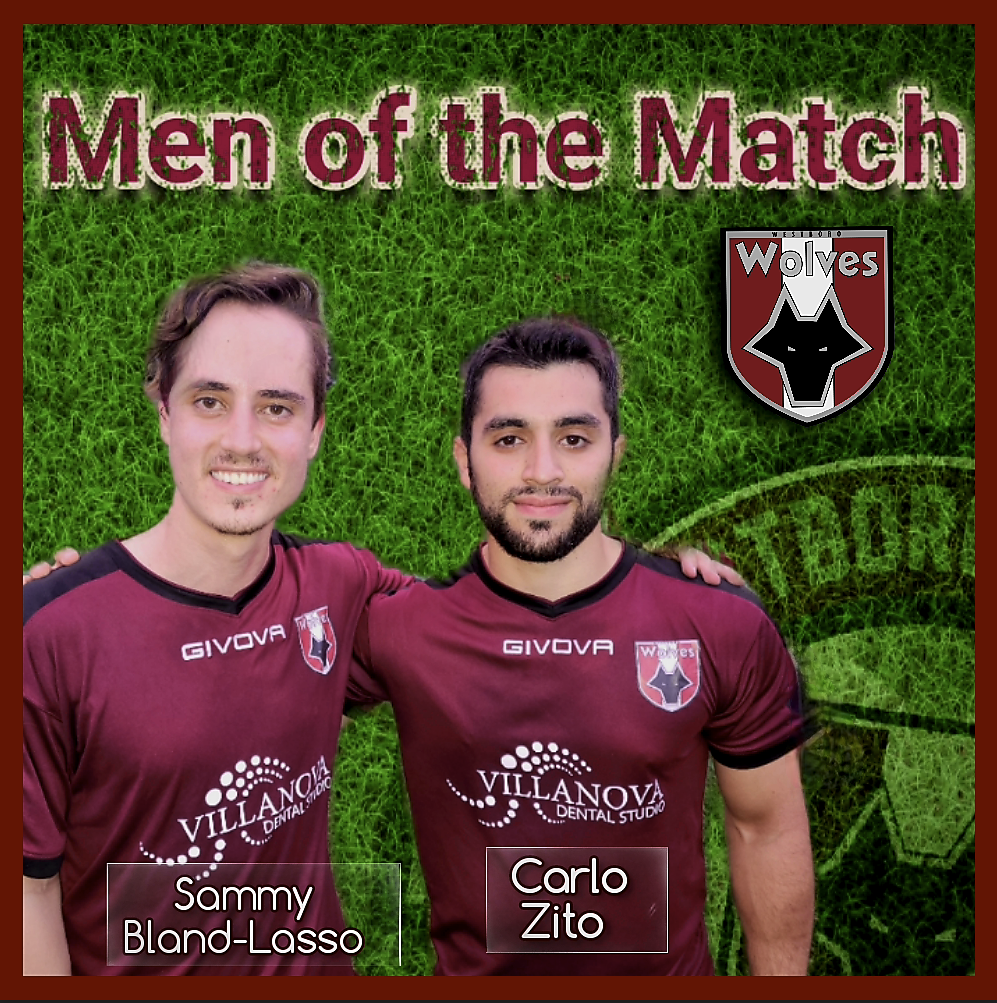 It was WOLVES Photo 📸 Night
By: Tony zito, CLUB MANAGER
---
We started with our Wolves OT2 team, following another dominant

victory in their Ottawa-Carleton Soccer League game.

Their faithful fans were on the sidelines waving their hand-drawn sign in support of their favourite team. That's so cute!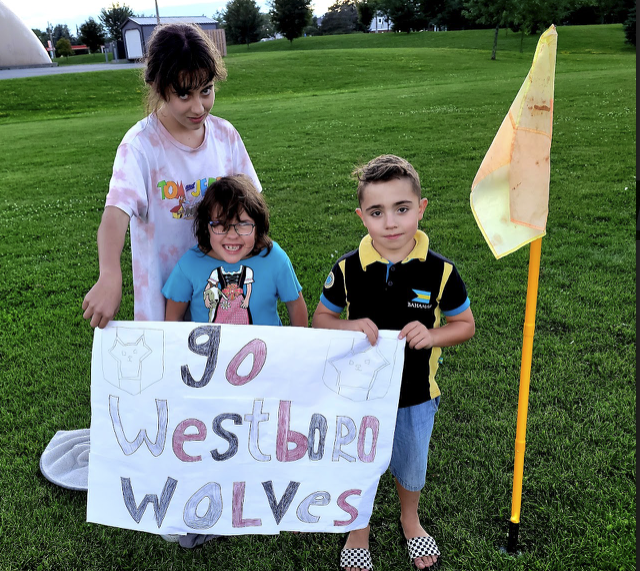 Their post-game was held under a beautiful late summer sunset.
---
Our next stop, Richmond, for our Wolves OT4 team (seen below), who were all smiles, despite their tough match. They followed their game with their own post-game gathering.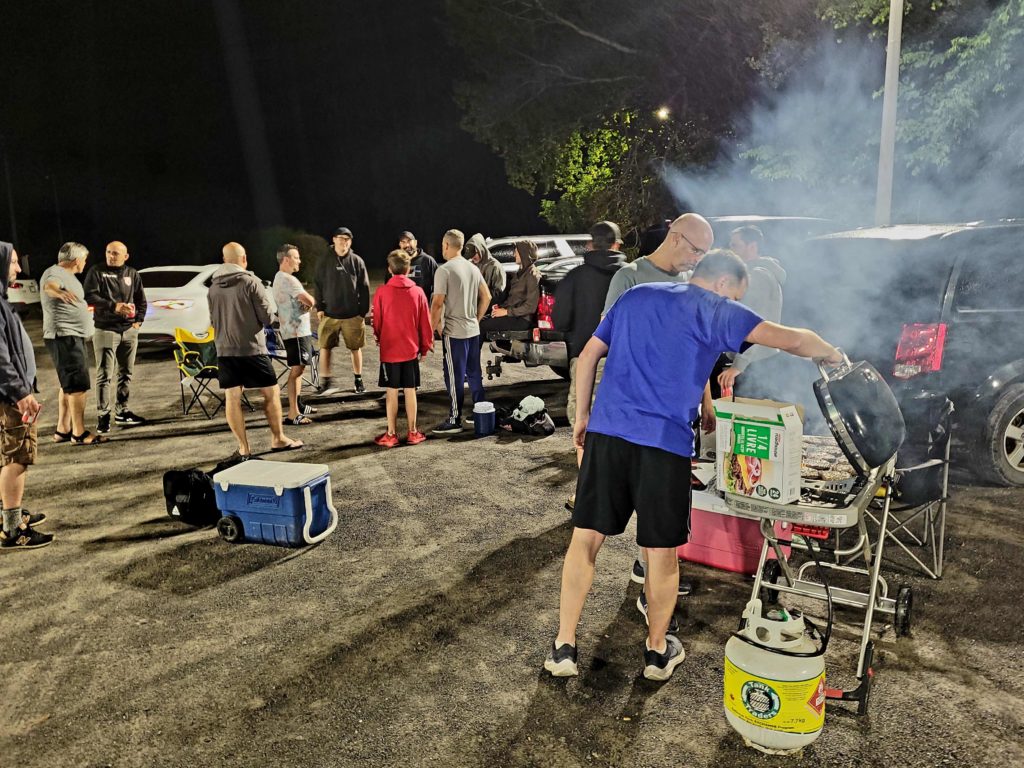 ---
WOLVES OT2 – One Step Closer to Securing Top of the Table!
By: Mark 'Maaak' Burger, TEAM cOACH
---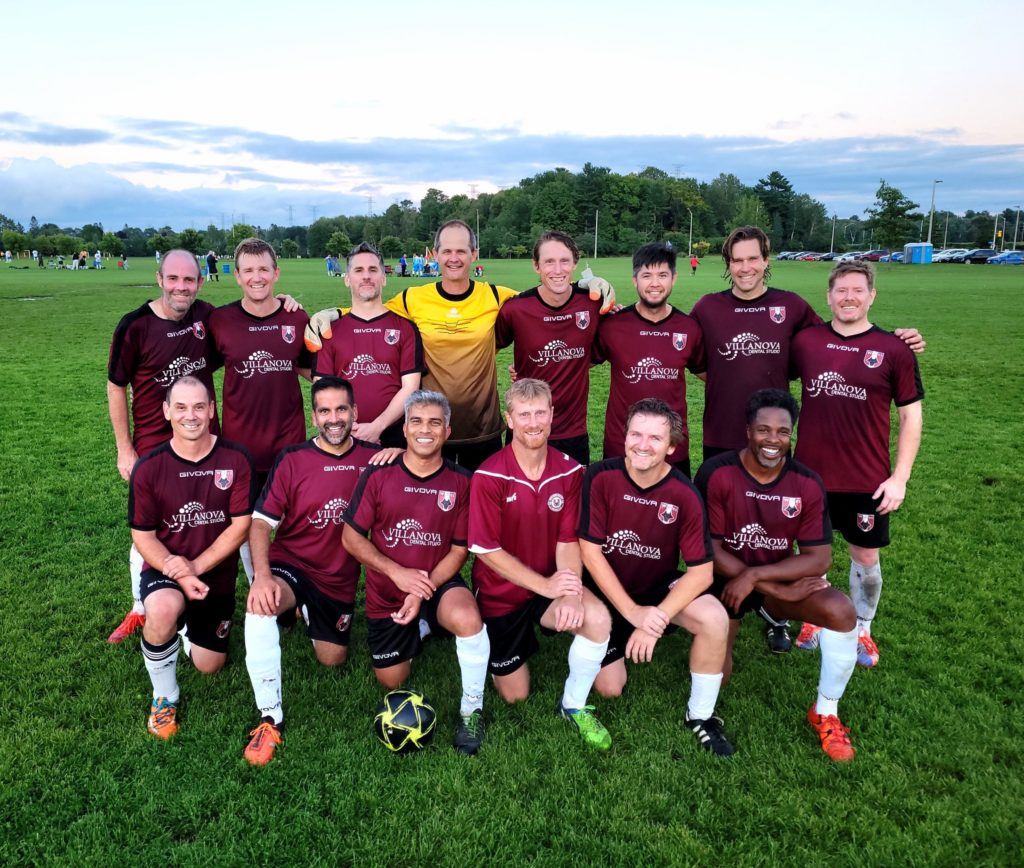 With 2 matches to play, and only 2 points up on 2nd place Gloucester Inter, meant that this was nearly a must win match.  The opponents were Hellenic, themselves in 3rd place and hoping to keep their slim chances of a title alive with a win.  
 
The Wolves were focused and determined from the outset, even on a bumpy and water- logged pitch.  Less than 15 minutes into the match, a wonderful inside pass from an overlapping Corey Sul found Mark 'Maaaakkk" Burger, with only his 2nd touch in 5 weeks, found the top corner.  This early goal set the tone as the Wolves launched attack after attack.  A wonderful interchange with the two wingers, Mike Popiel and Derek Koch, led to a cutback to the top of the box which Timon Gareau ran onto to bury just inside the post.  The defence, led by Jeff Knight and Kevin Beyer, were doing their part in containing their dangerous and speedy winger.  
 
This effort forced all Hellenic shots from far outside the box, which stand-in keeper, Pete Worthing gobbled up.  Wolves nearly had their 3rd after a giveaway to Maaaakkk, who unselfishly laid back for Liam Smithies, who unfortunately crushed the ball over the bar.  Continued pressure from Liam led to a handball call inside the box, and a penalty, which Shezi Aziz calmly slotted home. The WOLVES OT2 were up 3-0 at half, and the match was essentially over.  
 
Despite many chances, the Wolves only added one more, with Maaakk beating the onrushing keeper with a delicate chip.  The match flared up at the end with Jeff retaliating for a kick out from a prone player, but fortunately, cooler heads prevailed, especially from the ref, prevailed and the match ended without further incident. 
 
Maaaakkk earned 'Man of the Match' in his return from injury, while Kevin hosted a post-match sausage party, complete with personalized beer selections.  

(Editor's Note:  our Club officials were more than happy to finally enjoy one of these monumental feasts!) 🙂
 
With one week to go, the Wolves maintain their lead in the standings and can clinch the title next Friday.
---
Final Result
WOLVES 4 : HELLENIC 0
WOLVES OT3
Bye Week
---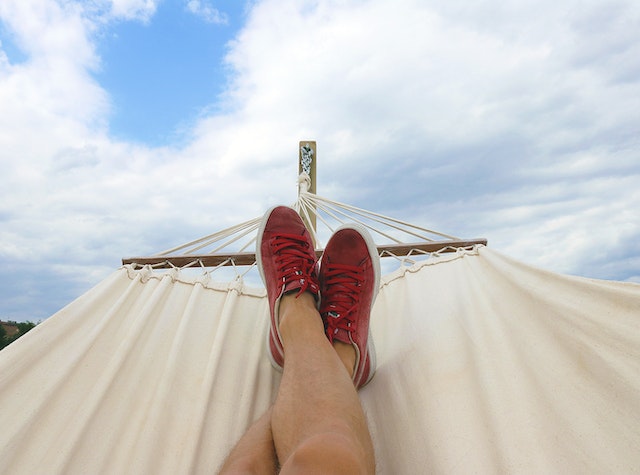 ---
WOLVES OT4 Win Streak Halted Despite Valiant Effort!
By: Adam Black, TEAMMATE
---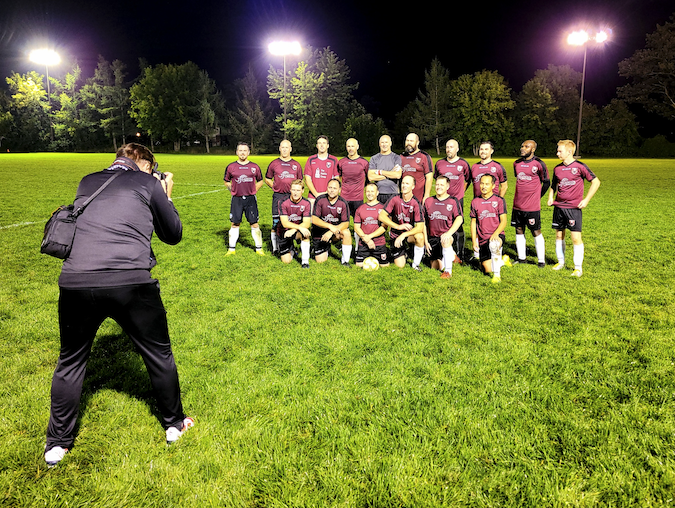 The Friday night lights have been a bit of a good luck omen for the OT4 Wolves of late. And they were hoping to carry that forward into their tough matchup against a top-ranked opponent in Sporting Peru OT4. 
 
Heading into the contest, riding a 4-game winning streak, this Wolves group was hungry to stretch it out to 5 and claw their way up into the top half of the division standings. 
 
Unfortunately, this proved to be a very tough matchup for the Wolves on many fronts. After falling behind early, the team struggled to regain the level of composure that carried them through their hot streak. There were a few glimpses of that previously victorious team on display on this night but unfortunately it just wasn't enough to overcome Sporting Peru's tireless attack. As the final whistle blew, it was 5-2 in a losing effort for the Wolves on this night.
 
As one of the few bright spots on an otherwise gloomy night, Hakim "the Dream" Tamimount gets credit as 'Man of the Match'! He's been a bit of an unsung hero all season long and proved his ability with netting a crafty goal mid-frame of the match. Also scoring for the Wolves was Peter Stewart.
 
It will be back to the basics next week as the Wolves take on Division leader, West Ottawa Jets. Let's hope the Wolves regain their winning identity in time!
---
Final Result
WOLVES 2 : PERU 5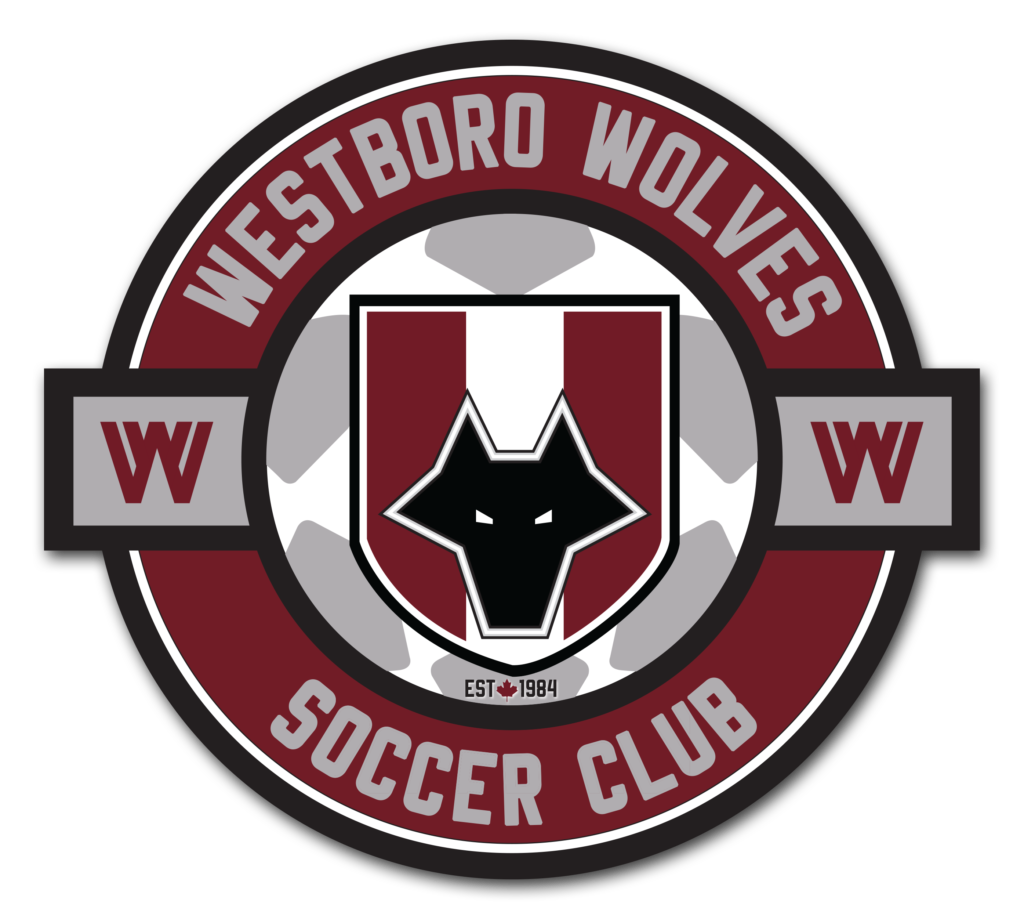 WOLVES OT5
Opponent forfeit
---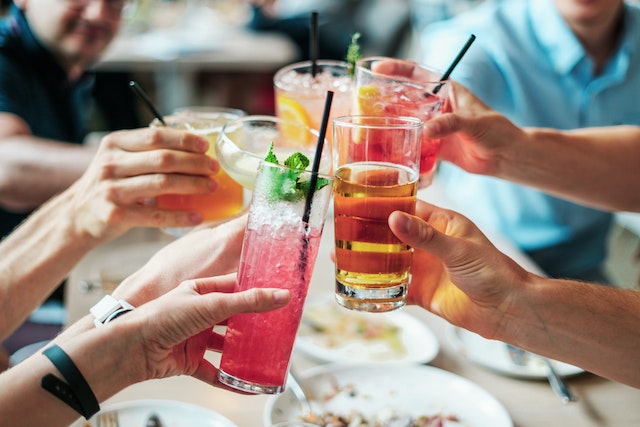 ---
Our WOLVES OT3 had a bye week and our OT5 team was awarded a win due to their opponents forfeiting their match. Next week promises to be an exciting one as Championships will be decided. STAY TUNED !!!
FORZA WOLVES🐺